What Happens When You Drive Without Insurance in Illinois?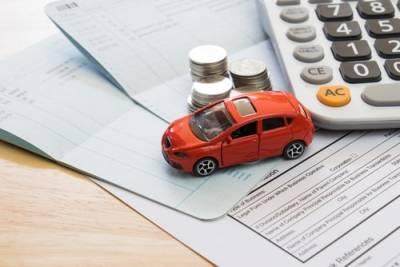 The state of Illinois requires all car owners to purchase an insurance policy for any car being operated. Failure to produce active insurance while driving will result in a traffic violation including heavy fines and suspension of a vehicle's registration.
What Are the Illinois Insurance Requirements?
Illinois requires drivers to purchase a specific type of liability insurance for any automobile that is operated in the state. This insurance protects the driver if an accident occurs. The driver will not have to pay for damage repair to the other vehicle, however insurance prices will increase with every accident.
Insurance is required so anyone injured or involved in a collision can rest easy knowing they will not have to pay heavy compensation; that will be the responsibility of the at-fault driver's insurance.
Illinois requires drivers to purchase insurance that will cover a minimum of:
$25,000 for injury or death of one person in an accident
$50,000 for injury or death of more than one person in an accident
$20,000 for damage to property involved in an accident
Penalties for Driving Without Insurance
Possession of insurance is enforced in two ways: an officer will ask for proof of insurance when performing a traffic stop or the Secretary of State will randomly select vehicles in their filing system to check for insurance.
If someone is stopped and cannot provide proof of active insurance, the officer will administer a traffic ticket and the driver will be fined:
Minimum of $500 for driving without insurance
Minimum of $1,5000 for driving with no insurance and registration that has been suspended
A first-time offender will have their vehicle's registration suspended until they can pay a $100 reinstatement fee and provide proof of active insurance. Multiple offenders will be required to wait four months until the suspension on their registration can be reinstated with the $100 fee and proof of active insurance.
Vehicles with suspended registrations may not be driven by anyone until the registration plates have been reinstated.
Contact an Elgin, TL Traffic Violations Lawyer
Sometimes drivers have active insurance policies, but fail to print out their proof of insurance which should be kept in the vehicle at all times. If this happens, the officer who performs the traffic stop will still issue a ticket for driving without insurance. To fight this charge, drivers should hire a lawyer from the Law Offices of Brian J. Mirandola who can explain the mistake of fact in court. To schedule a free consultation with a Kane County traffic violations attorney, call our office at 847-488-0889.
Source:
https://www.cyberdriveillinois.com/publications/pdf_publications/vsd361.pdf
Last modified on