What is an Aggravated DUI in Illinois?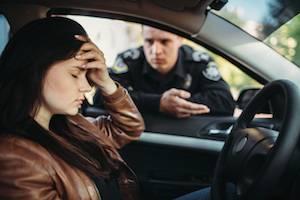 Here in the state of Illinois, law enforcement is always on the lookout for drunk drivers. According to the Illinois Secretary of State's Office, police made 27,046 DUI arrests in 2017 alone. According to Illinois state law, there are a number of factors that can cause a DUI to be elevated from a misdemeanor to a felony. In these cases, the DUI becomes an aggravated DUI.
What Constitutes an Aggravated DUI?
In the vast majority of cases, a DUI is charged as a misdemeanor. When aggravating factors justify the DUI to be designated as a felony, the legal ramifications can be substantial. This includes mandatory jail time to the loss of driving privileges for as long as a decade.
Third or Subsequent DUI Conviction
One of the most common aggravating factors is a third DUI conviction. Here in the state of Illinois, this constitutes a Class 2 felony. If convicted, the offender could face up to seven years in prison. In the event of a third DUI, the court may decide you are no longer capable of driving with a standard driver's license and suspend it for up to 10 years. At that point, you can obtain a Restricted Driving Permit (RDP). If you can adhere to the rules and regulations of an RDP, for five consecutive years, you may be able to apply for full license reinstatement.
DUI with Bodily Harm
If you are arrested for DUI charges after a collision that caused a person to become physically disabled or disfigured, you are likely to face a Class 4 felony charge. In these instances, the judge may decide to institute prison time as punishment, which may include a minimum sentence of one year. If a person is fatally injured, you could face a Class 2 felony, with a minimum three-year sentence and subsequent two-year license revocation.
Other Aggravating Factors
These include being charged with a DUI while transporting a minor, and driving under the influence of alcohol with a revoked or suspended license. Other possible aggravating factors include driving an uninsured vehicle, driving drunk in a school zone during school hours or while driving a vehicle-for-hire.
Contact an Elgin, IL DUI Defense Lawyer
After being arrested on DUI charges, it is important to act quickly. A conviction can ultimately result in heavy fines and potential jail time. Fortunately, a qualified defense lawyer can provide a defense strategy to secure the best possible outcome for you and your family. Attorney Brian J. Mirandola will examine your case and assist you throughout the legal process. To schedule a free consultation with a knowledgeable Kane County criminal defense attorney, contact us today at 847-488-0889.
Sources:
https://www.cyberdriveillinois.com/publications/pdf_publications/dsd_a118.pdf
Last modified on