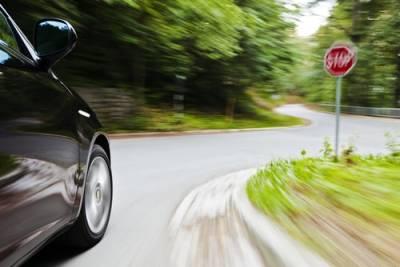 While both aggravated speeding and reckless driving are more than minor traffic violations, they are still separate and different charges, each carrying with them relatively severe penalties. In some cases, the two can be compounded with other charges, making for an especially challenging case to manage and difficult punishments to handle.
What Is Aggravated Speeding?
Speeding may seem like a minor and oftentimes innocuous traffic violation, at least relative to other dangerous behaviors, but there are instances when speeding is not simply a minor infraction. As speed increases, it can become more and more dangerous, and excessive speeds can result in aggravated speeding charges under Illinois law.
According to state law, aggravated speeding occurs when the driver is speeding above the local limit by 26 miles per hour or more. In cases of 26 mph to 34 mph above the limit, the crime is considered a Class B misdemeanor by Illinois law, and in cases when the speeding is 35 mph or more above the speed limit, it is considered the more severe Class A misdemeanor.
Depending on the severity of the aggravated speeding charge, offenders might face fines of up to $2,500, up to one year in county jail, and suspension of their drivers' license. Aggravated speeding charges can also lead to higher car insurance rates, and even a permanent mark on the driver's criminal record that may be ineligible for expungement.
What Is Reckless Driving?
Reckless driving is any driving that puts the safety of people or property at risk. In other words, according to Illinois law, it is the "willful disregard" for the public's safety while driving. Many behaviors can be considered under this particular charge, including excessive speeding above the local limits, driving drunk, running a red light, tailgating other vehicles, weaving in and out of traffic, and texting while driving. Reckless driving is classified as a Class A misdemeanor in Illinois. Penalties include up to $2,500 in fines and up to one year in county jail.
Can You Ever Be Charged with Both Reckless Driving and Aggravated Speeding?
Aggravated speeding and reckless driving are both very serious traffic crimes, and they are both treated as such; in fact, many times the two coincide and a driver will be charged with both. Since driving above 20 mph can be viewed as reckless driving and driving above 26 mph is considered aggravated speeding, then driving over 26 mph could result in a charge of both depending on the circumstances surrounding the incident, such as an accident, an injury, or damage to property.
Contact an Aurora IL Reckless Driving Lawyer
Whether you are facing aggravated speeding or reckless driving charges, or both, you will need an experienced Elgin IL aggravated speeding attorney to help guide you through the process and advocate for your fair treatment under the law. Call the Law Offices of Brian J. Mirandola at 847-488-0889 for a free consultation.
Sources:
https://www.ilga.gov/legislation/ilcs/fulltext.asp?DocName=062500050K11-601.5
https://www.isba.org/sections/trafficlaw/newsletter/2015/06/excessiveaggravatedspeeding
Last modified on