What to Expect During an Illinois DUI Traffic Stop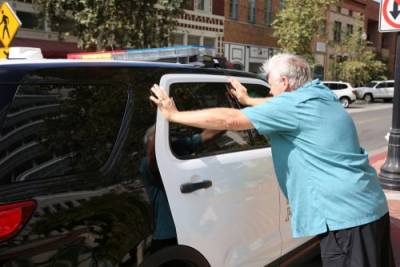 During this time in Illinois, there are fewer cars on the road and with bars closed, there is less of a possibility to find a drunk driver. However, people have not completely stopped leaving their homes and since there are fewer cars out, it will be easier for police to spot a driver under the influence.
While patrolling the streets, police officers look for signs of intoxication such as braking hard or fast, swerving between lanes, disobeying traffic laws, running red lights, etc. Any of these signs will warrant a traffic stop so that the officer can determine if the driver is in fact drunk.
What Happens When a Car Is Stopped?
Illinois police officers have the right and responsibility to pull over any vehicle they suspect to be operated by a drunk driver. Once the stop has been made, the officer will approach the suspected vehicle and observe the state of the driver.
If the officer sees any signs of drunkenness, they can then perform a field sobriety test. Signs an officer will look for include:
Slurred speech
Red and/or watery eyes
Smell of alcohol on the driver's breath
Driver confusion or inability to comply with requests by the officer
Open containers in the vehicle
Driver admission to consuming alcohol
Once the officer suspects that the driver is drunk, they can order a field sobriety test; this usually is a test of three actions the driver must perform to defend their sobriety. An officer can ask the driver to walk in a straight line, put their finger on their nose and raise one leg, or follow the officer's finger with their eyes.
Based on the observed results, the officer will have probable cause to make an arrest.
During the traffic stop, an officer could also conduct a preliminary alcohol screening which involves the driver breathing into a portable breathalyzer. This device measures blood alcohol content (BAC). If the driver's BAC is over the legal limit, 0.08, then the officer has cause to make an arrest.
What Not to Do During a DUI Traffic Stop
It is always important to follow the officer's directions when stopped under suspicion of DUI. Even if you are sober, acting calm and unoffended is the best way to behave. Acting irrationally or giving the officer a hard time for doing their job could lead to a different type of arrest.
To protect yourself during a traffic stop, drivers should not:
Act aggravated or defensive
Make any sudden movements that could be considered "hostile"
Exit their vehicle until directed by the officer
Swear at the officer
Act vulgar or irrational
If a driver is sober and knows it, they should remain calm and get through the traffic stop as easily as possible. If it is proven that the driver is sober, no charges will be issued by the police officer.
Contact an Elgin, IL DUI Attorney
If an arrest is made after a traffic stop, the driver should hire a lawyer from the Law Offices of Brian J. Mirandola who can help defend the driver's right. They can build a case to avoid serious punishments. To schedule a free consultation with a Kane County DUI lawyer, call our office at 847-488-0889.
Source:
https://www.dui-usa.drinkdriving.org/dui_dwi_information.php
Last modified on