When Can a Person Be Charged With Manslaughter in Illinois?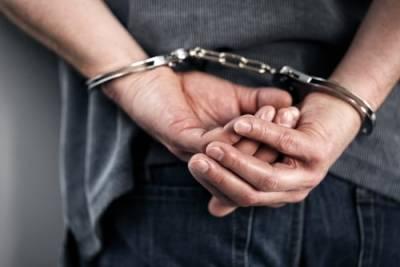 Of all the different types of criminal charges that a person can face, some of the most serious involve the accusation that a person caused someone else's death. While intentionally killing someone else can lead to charges of first-degree or second-degree murder, a person may also face felony charges if they are accused of accidentally causing someone's death. Depending on the circumstances, the offenses of involuntary manslaughter or reckless homicide may apply. Those who are facing these types of charges will want to understand how Illinois law applies to their situation and the potential penalties they could face if they are convicted.
Involuntary Manslaughter and Reckless Homicide Charges
A person may be charged with involuntary manslaughter if they unintentionally kill someone else without a lawful justification. Typically, involuntary manslaughter charges will apply if a person acted recklessly in a way that was likely to cause great bodily harm or death to someone else. In most cases, involuntary manslaughter is charged as a Class 3 felony, and a conviction can result in a prison sentence of two to five years. A person who is convicted of a felony may also be required to pay a fine of up to $25,000.
There are a few situations where more serious felony charges will apply for an involuntary manslaughter case. If the alleged victim was a peace officer, a person may be charged with a Class 2 felony, and a conviction will result in a prison sentence of three to seven years. Class 2 felony charges will also apply if the victim was a member of the alleged offender's family or household, and in these cases, a conviction can result in a prison sentence of 3 to 14 years.
If a person causes someone else's death because of the reckless operation of a motor vehicle, watercraft, snowmobile, or all-terrain vehicle, they may be charged with reckless homicide. This could include situations where a person allegedly caused a car accident because they violated traffic laws or committed DUI. Reckless homicide is a Class 3 felony.
Reckless homicide charges may be increased to a Class 2 felony in certain situations, and a conviction may result in an extended prison sentence. If a person allegedly committed reckless homicide in a school zone or construction zone, they may face a prison sentence of 3 to 14 years, and if two or more people were killed, a conviction can result in a prison sentence of 6 to 28 years. The same penalties will apply if a person allegedly killed someone through a violation of Scott's Law, which requires drivers to slow down and move over when approaching an emergency vehicle that is stopped on the side of the road.
Contact Our Kane County Manslaughter Defense Lawyer
If you have been accused of accidentally killing someone else, you could be facing serious felony charges, and a conviction could lead to a sentence of several years in prison, as well as large fines. At The Law Office of Brian J. Mirandola, we can help you determine the best defense strategy against these charges, and we will fight to protect your rights during your case and minimize the potential penalties that you may face. Contact our Aurora reckless homicide defense attorney today at 847-488-0889 to arrange a free consultation.
Sources:
https://ilga.gov/legislation/ilcs/fulltext.asp?DocName=072000050K9-3
https://www.ilga.gov/legislation/ilcs/fulltext.asp?DocName=062500050K11-907
https://www.ilga.gov/legislation/ilcs/ilcs4.asp?DocName=073000050HCh%2E+V%2E+Art%2E+4%2E5&ActID=1999&ChapterID=55&SeqStart=27300000&SeqEnd=29800000