When Can Traffic Violations Lead to a Driver's License Suspension?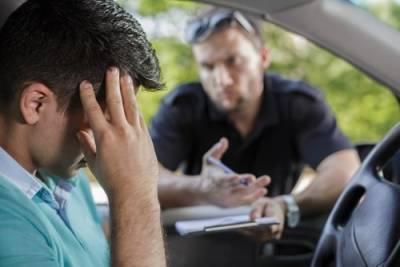 Most people have received a traffic ticket at some point in their lives, and in many cases, drivers are cited for minor traffic violations, such as speeding, running a red light, or failing to use turn signals. After receiving a traffic ticket, a driver will usually be required to pay a fine, and their insurance rates may increase. However, drivers should also be aware that multiple violations or serious traffic infractions could result in the suspension of their driver's license. In these cases, drivers will want to work with an attorney and determine whether they can contest traffic violations and avoid the loss of their driving privileges.
License Suspensions Under the Illinois Point System
When a driver is convicted of a traffic violation, a certain number of points will be added to their Illinois driving record. The number of points is based on the severity of the offense. Minor violations will usually involve between 5 and 20 points. For example, a speeding ticket where a driver was traveling 10 miles per hour or less over the speed limit is worth five points, and disregarding a traffic light or signal is worth 20 points. More serious offenses may involve between 25 and 55 points. Examples of these types of violations include aggravated speeding at least 26 miles per hour over the speed limit, which is worth 50 points, or reckless driving, which is worth 55 points.
Drivers over the age of 21 who are convicted of three or more traffic violations within a 12-month period will have their driver's license suspended. Drivers under the age of 21 will face a license suspension if they receive two or more traffic violations within 24 months. The length of a suspension will depend on the total number of points on a person's driving record. For example, a two-month suspension will apply if a driver has between 15 and 44 points, while a four-month suspension may apply if they had previously had their license suspended or revoked within the past seven years, including statutory summary suspensions following a DUI arrest.
Drivers who have accumulated at least 110 points will have their license revoked. Following a license revocation, a driver will need to apply for driver's license reinstatement with the Illinois Secretary of State, and they will need to demonstrate that they are taking the proper measures to ensure that they will drive safely and avoid causing harm to other people who use the roads.
Contact Our Elgin Driver's License Reinstatement Lawyer
If you are facing the possible loss of your driver's license because of multiple traffic tickets, the Law Office of Brian J. Mirandola can help you determine how to address this situation. We will work with you to determine whether you can contest a traffic violation or whether you can avoid a conviction by participating in traffic safety education or other programs. If your license has already been suspended or revoked, we can help you complete the driver's license reinstatement process. To learn how we can help you protect your driving privileges, contact our Kane County traffic violation attorney at 847-488-0889 and arrange a free consultation today.
Sources:
https://www.cyberdriveillinois.com/publications/pdf_publications/dsd_dc19.pdf
https://www.ilga.gov/commission/jcar/admincode/092/092010400000300R.html
Last modified on