Your Rights Before and After Your Arrest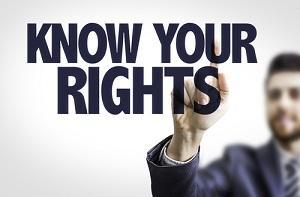 It is a felony in Illinois to lie to a law enforcement officer as he or she is acting in an official capacity. But, what happens when the police lie to you? Tricks, misdirection, and deceit are often used by law enforcement in the course of criminal investigations.
Your Rights Before You Are Arrested
Unreasonable searches and seizures are violations of the rights guaranteed to you by the Fourth Amendment to the U.S. Constitution. The Constitution also affords you protection from being forced to incriminate yourself. Finally, in order to be arrested without violating your rights, the police must have probable cause to believe you have committed a crime. However, the police, in most instances, are under no obligation to be honest with you about their intentions or what they know.
You generally have the right to avoid a conversation with anyone to whom you do not wish to speak. If the police want to question you, you should provide them with your identification if they ask, but you are not required to answer their questions. You can ask if you are free to go. If you are free to go, you should leave. If you are not free to go, you should consider yourself as being detained or under arrest and request an attorney. Your Rights After You Are Arrested
After you are arrested, you continue to have the right to remain silent. You also cannot be compelled to incriminate yourself. However, the police can mislead you. They can tell you someone else has told them about your role in a crime, even if this is not true.
Following your arrest, you have the right to have a lawyer represent you. The most important thing you can do after your arrest is to tell law enforcement that you do not wish to answer any questions and that you want a lawyer. This can help protect you from accidentally providing evidence against yourself.
Contact a Skilled Attorney
If you or a loved one has been arrested or detained on suspicion of any type of crime, you need to speak with a tough and knowledgeable Kane County criminal defense lawyer. Call 847-488-0889 to schedule a consultation today at the The Law Office of Brian J. Mirandola. We are equipped to help you understand your legal rights and will work hard to protect your future, no matter how challenging your case may be.
Source:
http://www.ilga.gov/legislation/ilcs/ilcs2.asp?ChapterID=54
Last modified on