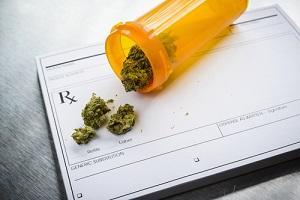 Despite taking nearly two years to get underway, the medical marijuana test program is off and running around Illinois. State officials are reporting that February was the program's best month to date, with sales numbers approaching $1.5 last month. This brings total sales revenue to more than $4.4 million since the statewide program launched on November 9, 2015.
Increased Availability
When sales of medical marijuana first began in November, it started on a very small scale, with only a handful of registered dispensaries open for business. Today, the number of licensed retail outlets in the state has more than quadrupled, with 29 dispensaries now open, including two that just opened their doors in February. Most notably, one of the largest facilities in the state began operation in Springfield last month, making medical marijuana legally available in the state capital for the first time.
Growing Registration Lists
Joseph Wright, the director of the medical marijuana program—officially called the Illinois Medical Cannabis Pilot Program—announced that more than 3,000 individuals purchased products in February. He also indicated that about 4,800 patients have been approved for the program, meaning that only about 63 percent of registered users made purchases.
To qualify for participation, a patient must have been diagnosed with one of approximately three dozen medical conditions set forth in the law, including:
Cancer;
Glaucoma;
HIV or AIDS;
Hepatitis C;
Amyotrophic lateral sclerosis;
Rheumatoid arthritis;
Muscular dystrophy;
Traumatic brain injury; and
Many more.
Several efforts over the last few months to add additional qualifying conditions to the approved list have been unsuccessful. Depending on the program's perceived success, however, future consideration may be given to expanding the list.
Unlicensed Use Still a Crime
Along with the efforts to widen the participant base, initiatives in Springfield also sought to decriminalize minor marijuana possession, making the offense similar to a traffic ticket. While the bill did successfully pass the House and Senate, it was amended by Governor Bruce Rauner and sent back, essentially stalling the measure for now. This means that possession of marijuana without a valid medical marijuana registration card is against the law. Depending on the amount and your suspected intentions, potential penalties for a conviction can range from probation and fines up to significant prison terms.
If you have been arrested and charged with possession or distribution of marijuana, it is important to seek qualified legal counsel immediately. Contact an experienced Kane County criminal defense attorney today to explore your available options. Call 847-488-0889 for a free, confidential consultation at The The Law Office of Brian J. Mirandola today. Do not delay; your future may depend on it.
Sources:
http://stlouis.cbslocal.com/2016/03/01/illinois-medical-marijuana-sales-nearly-1-5m-in-february/
http://foxillinois.com/news/local/medical-marijuana-dispensary-opens-in-springfield-02-16-2016
http://www.ilga.gov/legislation/ilcs/ilcs3.asp?ActID=3503
Last modified on