Will Growing Marijuana Be Legal Next Year?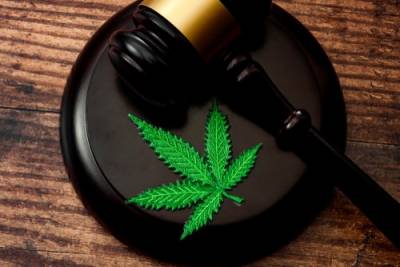 Contrary to popular belief, it will not be a free-for-all beginning the first of the year when marijuana for recreational use becomes legal in Illinois. There are still certain regulations that will need to be followed. One part of the Illinois drug law that will not change in 2020 is that no one is permitted to grow cannabis plants in their home. The only exception to that rule is medical marijuana users; they will need a doctor's note to do so (up to five plants).
Anyone caught growing cannabis without a doctor's permission will face a drug charge and be fined $200. Instead of growing it, Illinois residents will be able to purchase the drug from any one of 20 cultivation facilities that have already been licensed to sell marijuana.
What Does the Law Currently Say?
There are still several months before marijuana becomes legal in Illinois. Until that time, residents should abide by the drug law or face felony punishments if caught possessing any illegal substance.
Right now, it is unlawful for anyone to possess marijuana and punishments become more severe with higher amounts of drugs.
Less than 2.5 grams: Up to 30 days in jail and/or $1,500 fine
2.5-10 grams: Up to six months in jail and/or $1,500 fine
10-30 grams: First offenders will face one year in jail and/or $2,500 fines while second offenders will be charged with a Class 4 felony with punishments of 1-3 years in prison and/or $25,000 in fines
30-500 grams: First offenders will face Class 4 felony punishments while second offenders face Class 3 felony punishments of 2-5 years in prison and/or $25,000 in fines
500-2,000 grams: Class 3 felony punishments
2,000-5,000 grams: Class 2 felony punishments of 3-7 years in prison and/or $25,000 in fines
Over 5,000 grams: Class 1 felony punishments of 4-15 years in prison and/or $25,000 in fines
The Illinois drug law also covers false prescription violations, drug paraphernalia possession, and possession of hard drugs such as cocaine or heroin.
Once these types of convictions go on your record, they will affect the course of your life. It could tarnish your ability to get into a college you want to go to, what kind of job you want to have, and even what house you want to purchase.
The "lucky" few that can have their records expunged next year are those who were convicted of having 30 or less grams of marijuana in their possession.
Contact an Elgin, IL Drug Possession Attorney
There are several defense strategies that can help someone avoid a drug charge on their record. The lawyers from the Law Offices of Brian J. Mirandola can help build a defense and defend you from a negative conviction. To schedule a free consultation with a Kane County drug crimes lawyer, call 847-488-0889.
Sources:
https://www.iwu.edu/counseling/Illinois_Drug_Laws.htm
https://www.illinoispolicy.org/illinois-state-lawmakers-introduce-pass-85-billion-in-spending-in-12-hours-2/
Last modified on