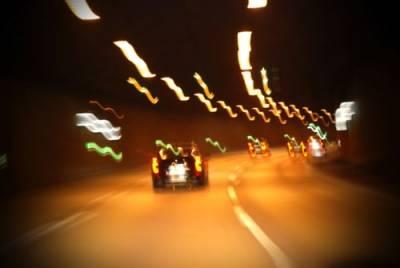 Despite decades of anti-impaired driving ad campaigns, driving under the influence (DUI) remains a prominent issue in the United States. According to the Illinois Secretary of State, there were more than 26,000 arrests made for driving while under the influence of drugs and/or alcohol in Illinois alone in 2019. DUI can be extremely dangerous and sometimes even deadly for those on the road. The National Highway Traffic Safety Administration (NHTSA) reported more than 10,100 deaths occurred due to drunk driving accidents across the country in 2019. DUI is often punished harshly to attempt to deter offenders from reoffending. Various factors can affect the severity of a DUI conviction, but many people do not realize that their blood alcohol content (BAC) level can also affect their DUI charge.
BAC and DUI
In nearly every state, the legal limit for your blood-alcohol concentration (BAC) when operating a vehicle is 0.08 percent. If you take a breathalyzer test and your BAC registers as anything over 0.08, you are technically driving under the influence of alcohol and can be arrested and tried for DUI. The actual value of your BAC can also affect the severity of your DUI charges.
Most first-time DUI convictions are Class A misdemeanors, which carry a possibility of up to one year in jail and up to $2,500 in fines. However, even if this was your first DUI-related offense, you could face a mandatory minimum $500 fine, along with a mandatory minimum 100 hours of community service if your BAC was 0.16 or more at the time of the offense. The penalties for an excessive BAC are in addition to any other penalties that a judge may impose.
Penalties for excessive BACs depend on the number of prior DUI convictions a person has. For example, if a person was arrested and convicted of their third DUI, they could face an additional mandatory minimum of 90 days in prison, along with a mandatory minimum of $2,500, in addition to any other penalties they may be facing.
Contact an Elgin, IL DUI Defense Attorney Today
If you have been arrested and/or charged with driving under the influence in Illinois, you should not try to guide yourself through the legal process alone. At the Law Office of Brian J. Mirandola, our attorney has more than 20 years of experience with criminal defense in Kane County. Facing DUI charges can be scary but it does not have to be. To schedule a free consultation to begin discussing your case with our Kane County DUI defense lawyer, call our office today at 847-488-0889.
Sources:
https://www.cyberdriveillinois.com/publications/pdf_publications/dsd_a118.pdf
https://www.nhtsa.gov/risky-driving/drunk-driving
Last modified on