Governor Signs New "Cocktails to Go" Law in Illinois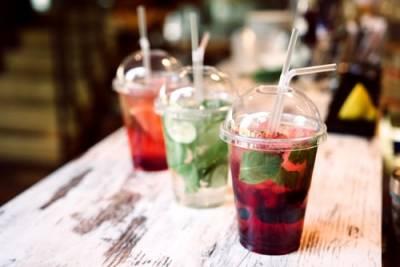 As COVID-19 changes how we live, some laws are changing or being created so that businesses can adapt accordingly. Staying informed on these changes is important, since they will give you more options with which to safely enjoy time with family and friends during the coronavirus pandemic, and they can help keep your favorite local businesses afloat, too! A recent and drastic change in alcohol laws gives you some new freedoms as a driver. If you are wrongly accused of breaking these new laws or you are charged with having an open container of alcohol in your vehicle, it is still very important to reach out to a trusted DUI attorney to thoroughly defend your rights.
The New "Cocktails to Go" Law
Up until recently, alcoholic beverages purchased at a restaurant or bar had to be consumed on the premises and nowhere else. However, as so many businesses face economic hardship due to COVID-19, the Illinois legislature is trying to make appropriate and necessary adjustments to help support the economy while keeping people safe. For that reason, you can now order 'cocktails to go.'
If you imagine yourself sipping from a margarita on your way home, you have the wrong idea. Since restaurants have largely been operating on a "delivery or takeout" model, the Illinois government expanded the law to include liquor so that bars were not excluded from customers' business. This means that you can go pick up mixed drinks and drive home with them, or a delivery driver has the right to drive them to you. The key tenet of this new rule that will prevent people from being charged under 'open container' laws is that the drinks must be in sealed and tamper-proof containers. This way, it should be immediately obvious whether or not a driver is abiding by the new rules or breaking them to drink and drive.
The "cocktails to go" law also requires that delivery drivers be 21 or older. When they arrive to drop off an order, they must verify the customer's age, just the same as if they were at the bar themselves. Also, delivery drivers are required to take note of the customer's level of intoxication.
Contact an Aurora DUI Attorney
With changes in alcohol and driving laws, you need a skilled attorney who can understand how to navigate a changing legal landscape to defend against open-container or DUI charges. At the Law Office of Brian J. Mirandola, you will meet an experienced Aurora DUI attorney who will aggressively defend your rights. To schedule a free consultation, call 847-488-0889.
Source:
https://www.chicagotribune.com/coronavirus/ct-pritzker-cocktails-to-go-bill-20200602-4ebzrzzfnbc2lgslv7wzvr5sfi-story.html
Last modified on