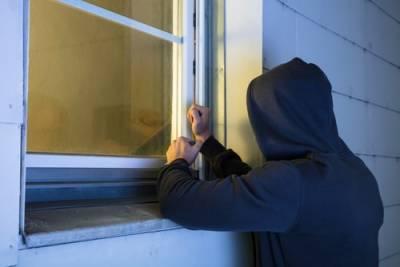 The state of Illinois classifies breaking and entering as a burglary charge regardless of if there were stolen items or not. It is a crime that needs only intent to commit another crime in order to be punishable as a felony.
Illinois law also charges breaking and entering crimes for more than just buildings or households. Burglary can be committed against trailers, aircraft, boats, cars, and public buildings (i.e. schools).
Understanding the Law
Burglary is charged against an offender when they knowingly - and without permission - enter a home, car, etc… of someone else with the intention of committing theft or another felony crime.
If the offender is found without having caused damage to the property and without taking any possessions, they will be charged with a Class 3 felony. Punishments for this crime include a fine of $25,000 and a jail sentence of no more than five years.
Charges become elevated depending on the circumstances of the burglary:
Class 2 felony is charged if damage has been done to the property. Punishable by a $25,000 fine and a jail sentence of no more than seven years.
Class 1 felony is charged if the burglary has been committed against a school, daycare facility, or place of worship. Punishable by a $25,000 fine and a jail sentence of no more than 15 years.
A lesser Class 4 felony can be charged against any offender caught in possession of tools that can be used in a breaking and entering crime. These tools consist of:
Key
Crowbar or other device
Explosives
Lock picks
Slim jims
Possession of burglary tools is punishable by a $25,000 fine and a jail sentence of no more than three years.
Burglary Versus Home Invasion
Illinois law has separate punishments for burglary and home invasion because they are essentially different crimes. Residential burglary is entering a person's dwelling place without permission with the intent to commit another felony.
This crime is usually committed either when no one is home or by the offender attempting to gain entry by tricking the homeowner into thinking they are someone who requires entry into the house.
In comparison, home invasion is a more threatening crime in which an offender - knowing a person(s) is at home - forcibly breaks into the home with the intent to harm the homeowner with a deadly weapon. Home invasion is a Class X felony punishable with a prison term of 30 years with the possibility to add years depending on the circumstances of the crime.
Contact an Elgin, IL Criminal Defense Attorney
There are ways to defend against false charges of burglary that include mistake of fact; a person who was given permission to be on the property could be mistaken as a burglar. Strategies for avoiding serious penalties should be discussed with a knowledgeable attorney. The lawyers from the Law Offices of Brian J. Mirandola are ready to defend against any false charges. To schedule an appointment with a Kane County criminal defense lawyer, call our office at 847-488-0889.
Source:
http://www.ilga.gov/legislation/ilcs/ilcs4.asp?DocName=072000050HArt%2E+19&ActID=1876&ChapterID=0&SeqStart=63000000&SeqEnd=63800000
Last modified on