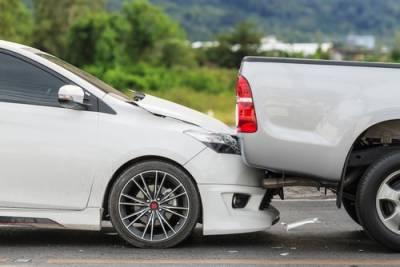 Keeping a safe distance away from a driver ahead of you is important because you cannot see what is in front of that driver. If the leading driver has to slam on their brakes for whatever reason and you are too close, that could result in a rear-end collision. That type of collision could lead to serious damage or injury depending on the speed of the vehicles.
For this reason, following too closely is considered reckless driving and falls under the Illinois Reckless Driving Law. A violation of this law can result in a Class C misdemeanor conviction punishable by one year in prison and/or a $2,500 fine.
According to Illinois law, no driver should ever be following behind another vehicle too closely. Drivers need to keep in mind the traffic, conditions, and speed of the other vehicle and know that there is a risk of a collision.
To avoid a collision, slower drivers should travel in the right lane to allow faster drivers to pass on the left safely. If the road is only one lane, faster drivers are expected to adjust their speed to keep a reasonable amount of space between the two cars and then pass when it is safe.
Dismissing Traffic Tickets
If a police officer witnesses an act of one vehicle following another too closely, that driver can be pulled over and issued a ticket. After the traffic stop, a driver still has the option to contest the punishment and go to court. There, the driver has a few options for defense strategies:
Once you have your ticket, look closely at the information the officer wrote down while issuing the ticket. If there is anything incorrect on the ticket (name, type of car, etc.) you can alert the judge and the charges could be dropped.
The driver can attend and complete a defensive driving course to show the judge that they are working to improve their driving faults. This could reduce the charges.
If the driver goes to court, the police officer who pulled them over would need to attend as well. If the officer fails to appear, the case is dismissed.
Contact an Elgin, IL Reckless Driving Attorney
There are two sides to every story and if you are facing reckless driving charges, your first step should be to hire a lawyer. The seasoned Kane County reckless driving lawyers of the Law Offices of Brian J. Mirandola can help build your defense strategy and avoid a negative outcome. Call the office at 847-488-0889 to schedule a free consultation.
Sources:
http://ilga.gov/legislation/ilcs/documents/062500050K11-710.htm
https://illinoisrecklessdriving.com/law-penalties/
https://www.idrivesafely.com/defensive-driving/traffic-ticket-dismissal/
Last modified on