Updated: Illinois Penalties for Juvenile Possession of Drugs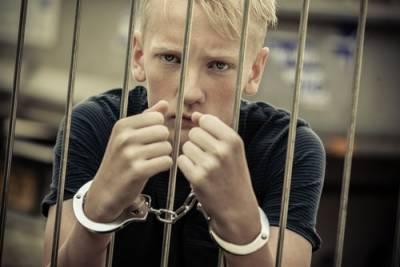 UPDATE: As of January 1, 2020, Illinois laws regarding marijuana have changed. Adults over the age of 21 are allowed to possess and use up to 30 grams of cannabis for recreational purposes, and adults and minors may also possess and use marijuana for medicinal purposes if they have a debilitating medical condition and are authorized to participate in the Medical Cannabis Patient Program. Along with these changes to the law, the penalties that minors may face for possession of marijuana have been updated.
Minors under the age of 21 are prohibited from possessing or using marijuana, with the exception of those who are authorized to use medical cannabis. However, possession of marijuana by a minor is no longer a criminal offense, but is instead treated as a civil law violation. This type of violation may be punished by a fine of $100-200. If a minor is found to be in possession of marijuana in a motor vehicle, their driver's license may be suspended or revoked.
While minors may not be charged with a criminal offense for possession of marijuana, they may face a variety of other penalties. To determine how to minimize the potential consequences a child may face in cases involving marijuana, families will want to consult with an Elgin criminal defense lawyer.
---
Children who are exposed to drug usage at a young age are more likely to start abusing drugs themselves. Adults who possess or use a controlled substance can face felony charges which leads to fines, jail time, and probation.
Juveniles who are caught in possession, or using, drugs will not face felony convictions because the Illinois court system focuses on rehabilitation rather than punishment. The hope is to steer young adults away from drug use before they get into real trouble after reaching full adulthood.
Illinois Drug Laws
Juveniles face the same drug rules that adults do, except that tobacco is also considered a "controlled substance" because nicotine is addictive. In July, Illinois raised the legal age to purchase cigarettes and e-cigarettes from 18 to 21 years old.
As for other controlled substances, there is zero-tolerance for minors to possess or use drugs. Adults who are caught selling drugs to minors face twice the amount of jail time than if they sold to another adult. The minors are punished by:
Drug counseling for the minor and their parents.
Probation in that a minor will be required to attend check-in with a probation officer while also attending school regularly and participating in community service. If the minor is of legal working age, they will also be required to maintain a job.
Complete a diversion program which is similar to probation, but less formal because the minor will not have to go through juvenile court to have their probation requirements ordered.
Only in serious cases - or repeat offenses - will a child be sent to detention for drug possession. Aside from a juvenile detention facility, a minor offender can be sentenced to home confinement, foster care, or sent to a juvenile home.
Defending Against Juvenile Drug Charges
While the crime will not usually see a child sent to jail or have a permanent blemish on their record, it is still serious when a juvenile is convicted of drug possession. It can be difficult for the child to receive acceptance into a good college, enlist in the military, or eventually land the job of their dreams.
This is why minors and their parents should seek the help of a criminal defense lawyer who can investigate whether or not:
The minor's rights were compromised in an illegal search and seizure.
The minor knew that they were in possession of a controlled substance; prosecution must prove this in order to convict.
The police involved acted professionally throughout the arrest of the minor.
A lawyer can also help the parents of the child if it is found out that the adults involved were also in possession of controlled substances. This could lead to child abuse offenses if the parents used the drugs around the minor.
Contact an Elgin, IL Drug Crimes Attorney
Minors have their whole lives ahead of them and a possible drug conviction could change the course of their lives. The lawyers of the Law Offices of Brian J. Mirandola can help make sure a minor avoids serious punishment from a drug charge. To schedule a free consultation with a Kane County drug crimes lawyer, call our office at 847-488-0889.
Sources:
http://www.ilga.gov/legislation/ilcs/ilcs5.asp?ActID=1941&ChapterID=53
https://norml.org/laws/item/illinois-penalties
https://www.illinoispolicy.org/illinois-becomes-1st-state-in-midwest-to-raise-tobacco-age-to-21/
https://www.ilga.gov/legislation/ilcs/ilcs5.asp?ActID=3992&ChapterID=35
https://www.ilga.gov/legislation/ILCS/ilcs3.asp?ActID=1937&ChapterID=53
Last modified on