Illinois Sexual Assault Felony Charges Lead to Sex Offender Registration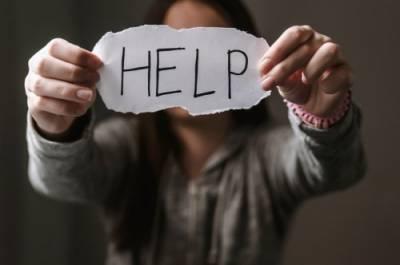 Sexual assault is a felony crime in Illinois and can be considered a crime of domestic violence if the abuser is related to their victim.
Illinois law defines sexual assault as one person commits an act of sexual penetration without the consent of the other person involved. Another type of sexual assault is called "statutory rape" in which a person over the age of 18 years old engages in a sexual act with a minor - under 18 years old. Even if the minor gives consent, they are not considered old enough to be able to give proper consent and the adult can be charged with sexual assault.
According to Illinois Law
Illinois legislation reports that most cases of sexual assault are not even reported, let alone convictions made. Approximately only one in five reported cases end in a conviction; the number is so low because of the impact in which sexual assault takes on the victim.
Victims tend to face long-term mental scars after an attack. Not all of them are able to relive the trauma in order to bring their abuser to justice. Other cases do not end in conviction due to lack of evidence or false accusations.
Those that are convicted, however, face severe penalties:
First offenders are charged with a Class 1 felony punishable by a prison term of four to 15 years.
Second offenders are charged with a Class X felony punishable by either a lifetime prison sentence or a term of 30-60 years.
Aggravated sexual assault - if the offender uses a weapon, the victim is under 8 years old, or the victim is mentally disabled - results in a Class X felony punishable by a mandatory prison term of six to 30 years with the possibility of being extended to a life sentence.
Additionally, anyone convicted of sexual assault is required to register as a sex offender. In Illinois, a sex offender is required to register annually for a 10-year term. An offender only needs to register for 10 years unless they are labeled a "sexual predator" and then they will need to register for the remainder of their life.
Ways to Defend Allegations of Sexual Assault
Alleged sex offenders should hire an attorney who can investigate their case and avoid false convictions. It is not uncommon for victims to make a mistake and identify a wrong suspect during the investigation. Other times, a victim can falsely accuse an alleged abuser of the crime in order to get them into trouble.
Whatever the case, a lawyer will be able to learn the truth and build a strong defense:
There was consent: a lawyer could be able to prove that the defendant and their alleged victim consensually engaged in "hardcore" or "violent" sexual contact.
Mistaken identity: if an accused abuser shares physical qualities with a lot of other people, they can be mistaken for the actual criminal. A defense would be to find an alibi who can account for the accused's whereabouts during the incident.
Insanity: a lawyer could prove that their client is not in the right state of mind to know right from wrong.
Contact an Elgin, IL Criminal Defense Attorney
A sexual assault conviction will change a person's life forever. If the accused is an innocent person, they will have to face punishments unnecessarily. The lawyers of the Law Offices of Brian J. Mirandola are capable of making sure anyone accused of sexual assault can avoid a negative outcome to their case. To schedule a free consultation with a Kane County criminal defense lawyer, call our office at 847-488-0889.
Sources:
http://www.ilga.gov/legislation/ilcs/fulltext.asp?DocName=072000050K11-1.20
http://www.ilga.gov/legislation/ilcs/ilcs3.asp?ActID=3731&ChapterID=54
https://www.isp.state.il.us/sor/faq.cfm?CFID=146006236&CFTOKEN=7e765f6e95c15f6c-3D3AA5CD-D893-F221-E6E5D902A39087CE&jsessionid=ec30dd33bd14bbd52e956c26a622b604f405#register
Last modified on