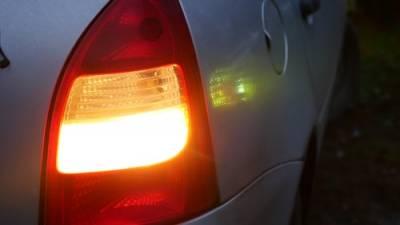 According to Illinois law, reckless driving is defined as operating a motor vehicle with disregard for the safety of those sharing the road. Most often people think of examples such as speeding or driving under the influence of drugs or alcohol.
Turn signals were added to vehicles as a safety precaution so that there could be clear communication between fellow drivers. So, failure to properly signal when you are turning or changing lanes is included in the reckless driving law in Illinois.
Why Should I Use My Turn Signal?
It is such a simple thing to do and yet most drivers fail to signal at least once in their lifetime. In a recent study done by the Traffic Law Headquarters, two million crashes a year are caused by simply not using the turn signal.
A turn signal is important because it:
Lets other drivers know where you are about to turn or when you need to change lanes.
Gives other drivers time to slow down or speed up to get out of harm's way when you are turning.
Lets pedestrians know if you are about to turn onto a side street they may be crossing.
Additionally, a turn signal should be turned off as soon as the maneuver is performed. This eliminates confusion, so other drivers know you will not be turning or changing lanes again.
How Is a Driver Punished When They Fail to Signal?
Since it is included in the reckless driving law in Illinois, a driver can be convicted of a Class A misdemeanor. This results in a fine of up to one year in prison and $2,500 in fines. If a driver is under the age of 21, the license could be subject to suspension.
According to Illinois law, a reckless driving infraction is considered a felony if bodily harm, permanent injury or disfigurement is sustained by a child or a crossing guard in a school zone as a result of the violation.
Contact an Elgin, IL Reckless Driving Attorney
We all want to be as safe as possible while on the road, but mistakes are inevitable and cleaning up the aftermath can be a messy ordeal. If you or someone you know is in need of a reckless driving defense, a Kane County reckless driving defense attorney of the Law Offices of Brian J. Mirandola can help. For your free consultation, call the office at 847-488-0889.
Sources:
http://www.ilga.gov/legislation/ilcs/fulltext.asp?DocName=062500050K11-503
https://illinoisrecklessdriving.com/law-penalties/
https://trafficlawheadquarters.com/the-importance-of-using-your-turn-signal/
Last modified on