Is It Illegal to Have a Prescription Drug Without a Prescription?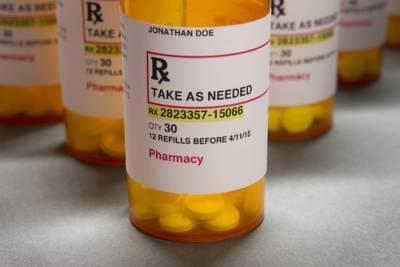 Especially during these times of pandemic anxiety, many people may look for ways to relax in the form of opioids and other prescription drugs. You might think this is not a crime because the drugs are not illegal, but if you yourself do not have a prescription for those drugs and yet still possess, use, distribute, or sell them, you may be charged with a drug crime in Illinois. Here are the types of drugs and their possession consequences.
Types of Prescription Drugs You Cannot Possess without a Prescription
Before the COVID-19 pandemic even arrived in the United States, there was an epidemic of another kind destroying lives: the opioid epidemic. And while the focus these days is primarily on the virulent pandemic, illegal prescription drug use, abuse, possession, sale, and distribution are all common, possibly even more so, during these difficult times.
Per the Illinois Controlled Substances Act, charges and penalties concerning drugs do not just involve illegal drugs like heroin, ecstasy, and LSD, classified as Schedule I controlled substances; they also include prescription drugs like painkillers and psychiatric medicines that have the potential to put local citizens' health and well-being at risk if not taken under the proper guidance and supervision of a qualified doctor. Among the most common prescription drugs that people might be charged with possessing in Illinois are:
Stimulants (Schedule II), such as Adderall, Ritalin, and amphetamines

Opioids and other narcotics (Schedule II), such as morphine, methadone, oxycodone, and hydrocodone. These drugs have brand-names registered as Oxycontin, Percocet, and Vicodin

Other pain relievers (Schedule III), like ketamine, codeine, and some steroids

Psychiatric drugs (Schedule IV), including anti-anxiety medicines like Xanax, Klonopin, and Valium
What Happens If Charged with Possession of Unprescribed Prescription Drugs
Even if you are not actively taking a prescription drug illegally or selling or distributing it, you can still be charged with possessing certain controlled substances, including prescription drugs, that have the potential to put the safety, health, and well-being of you and others in jeopardy without the guidance of a doctor. Possession of prescription drugs without a prescription, depending on the Schedule of drug and the amount of that drug, can result in anything from a few years in jail to more than 30 years in prison in addition to substantial monetary penalties, including up to $25,000 depending on the severity of the charges.
Contact an Aurora, IL Drug Possession Lawyer
As the pandemic rages on, law enforcement officers are still cracking down on the opioid epidemic. Even possessing a prescription drug without a prescription can land you in jail with significant financial penalties. If you are facing charges, call a Kane County criminal defense attorney at 847-488-0889 for a free consultation. The experienced professionals at the Law Offices of Brian J. Mirandola will develop the right strategies that can help you win your case.
Sources:
https://www.ilga.gov/legislation/ilcs/ilcs5.asp?ActID=1941&ChapterID=53
https://www.dph.illinois.gov/opioids/home
https://obamawhitehouse.archives.gov/sites/default/files/docs/state_profile-illinois.pdf
Last modified on