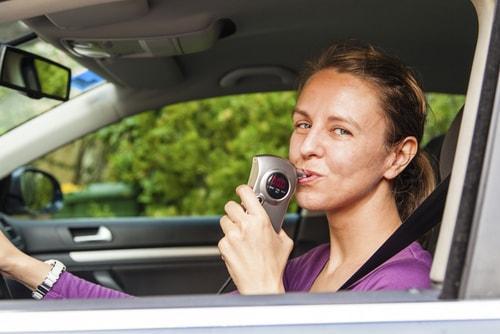 Most people who decide to get behind the wheel after drinking usually realize that what they are doing is illegal and dangerous. Awareness regarding the danger and irresponsibility of drunk driving has steadily increased since the early 1990s when many states began to launch serious campaigns to deter drunk drivers. Around the same time, police departments across the country focused their efforts on cracking down on drunk driving offenses.
Unfortunately, however, the problem of driving under the influence has not, in any real way, been eradicated. The numbers, in fact, tend to fluctuate with no discernable pattern from one year to the next. In 2012, for example, there was a significant increase in the number of fatalities resulting from drunk driving, that after 2011 when the death toll fell below 10,000 for the first time.
Reaction to Rising Death Numbers
That year saw a 3.3 percent increase in fatalities, causing some activists to call for ignition interlock devices to be installed in the car of every convicted drunk driver across the country. In Illinois, a person convicted of drunk driving may apply for driving relief during the period of statutory license suspension and choose to have a Breath Alcohol Ignition Interlock Device (BAIID) installed in his/her vehicle. If a person convicted of drunk driving qualifies for the program and has the BAIID installed in his vehicle, there are no other stipulations regarding his driving rights. He or she may drive anywhere at any time and is allowed to travel, even interstate, providing that the BAIID is installed and functioning properly.
It is important to note that the state of Illinois does not force all convicted drunk drivers to install the BAIID. An offender may elect to simply not drive during the mandatory suspension period. However, if the person is then caught driving during the suspension he or she may be charged with a Class 4 felony, regardless of whether alcohol was again involved. The penalties for driving without an ignition interlock device during the period of license suspension include possible imprisonment of one to three years, a minimum of 30 days in jail or 300 hours of community service, and fines as high as $25,000.
Facing DUI Charges?
If you or a member of your family has been accused of drunk driving, seek legal help immediately. Contact an experienced DUI defense attorney in Kane County to discuss your case and your available options. Call 847-488-0889 to schedule your free consultation at The The Law Office of Brian J. Mirandola today.
Sources:
http://www.madd.org/blog/2013/november/2012-fatality-data.html
https://www.cyberdriveillinois.com/departments/BAIID/baiid.html
Last modified on