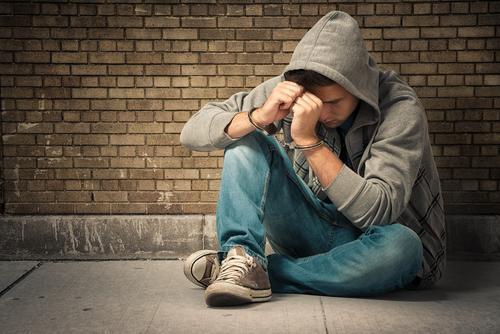 The Illinois state legislature has sent a bill to Governor Bruce Rauner that would give juvenile court judges more control over the transfer of juvenile defendants to the regular court system. If the governor approves the new law, it is expected to reduce the number of juveniles tried as adults by half or more, according to estimates. By doing so, proponents hope, rehabilitative and intervention programs available to juveniles can increasingly break the cycle of crime, keeping more young people entering into a lifetime of criminal trouble.
As the setting for the nation's first juvenile court in 1899, Illinois—specifically Cook County—has remained at the forefront in the fight against juvenile crime. Over time, however, stricter laws have led to increased prosecution and penalties against younger and younger defendants. Currently, children as young as 13 years old may be tried as adults in Illinois, depending on the nature of their alleged crimes. Despite the developmental differences between children and adults, the prosecution of juveniles as adults is often automatic. A child defendant may never even appear in juvenile court before being pushed into the adult system.
The new law, if approved, will dramatically decrease the automatic transfer of juvenile defendants. Only those who are at least 16 years old and charged with murder, aggravated battery with a firearm, and aggravated criminal sexual assault would be subject to an automatic transfer. All other juvenile defendants would be required to appear before a juvenile court judge for a hearing. Based on consideration of a number of factors, including nature of the crime, likelihood for rehabilitation, mental capacity, and others, the judge would decide whether to keep the case in juvenile court or transfer it to the adult system.
With a renewed focus on rehabilitation, the proposed law would be "a great step forward for long overdue juvenile justice reform in Illinois," said Rep. Elaine Nekritz, D-Northbrook, who sponsored the bill in the State House. Although her intent was to eliminate automatic transfers entirely, Nekritz recognized that compromise is sometimes necessary to achieve progress. Governor Rauner's office has not yet acted on the measure, promising only to "carefully consider any legislation that crosses his desk."
Until these changes are approved, certain criminal charges may force a juvenile's case into the regular justice system. If you or your child is in such a situation, contact an experienced criminal defense attorney in Elgin. Our team of compassionate legal professionals will help you understand your options and work with you in protecting your rights under the law. Call 847-488-0889 to schedule your free consultation today.
Last modified on