No More Statute of Limitations for Illinois Sex Offenses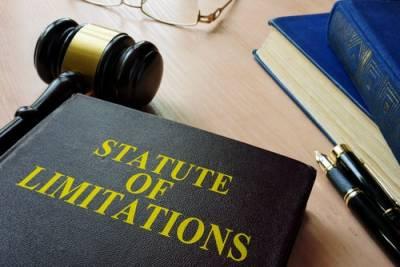 The new decade brought over 250 new laws - or amended laws - to the state of Illinois. The changes affect a variety of law topics, but the majority are classified under criminal law. Of course, many people quickly became aware of the legalization of recreational marijuana, but a fortunate amendment to one bill affected domestic violence and sexual offenses. As of the first of the year, there is no longer a statute of limitations to prosecute major sex crimes in Illinois.
The Law: Then and Now
Illinois law previously had a limited amount of time in which a prosecutor could take an alleged sex offender into litigation. A typical sex crime case includes offenses such as:
Rape
Sexual harassment
Sexual abuse
Sexual assault
Statutory rape (adult has sexual contact with a minor even with consent)
Molestation
In order to have their attackers brought to justice, a victim would have to come forth and report the crime within three years of the crime. Then, the prosecuting attorney would have 10 years from the time of the report to convict the alleged sex offender.
As of 2020, though, Illinois removed all statute of limitations for major sex crimes regardless of the age of the victim. This gives the victim and prosecutor more time to get the facts of the case correct and bring the guilty party to justice.
Other Changes Related to Sexual Offenses
Illinois amended its law to fight against workplace sexual harassment in order to make women feel more comfortable working with their fellow employees. Under the new rules, government workplaces will be required to give employees annual sexual harassment training regardless of gender, age, or orientation. This includes:
State officials
Lobbyists
Other state government employees
Illinois also amended its Domestic Violence Act by decreeing that all court systems must process any emergency violations of a protection order. This includes during the evening or court holidays. Previously, emergency violations reported during these days/times were held until the following regular workday.
Contact an Elgin, IL Criminal Defense Attorney
These new laws are less well-known than the legalization of marijuana. However, the new laws come with punishments, just like before 2020 began. If you are struggling against accusations of domestic violence, the lawyers of the Law Office of Brian J. Mirandola can look into your case and build a defense. To schedule a free consultation with a Kane County criminal defense lawyer, call our office at 847-488-0889.
Sources:
http://www.ilga.gov/legislation/publicacts/fulltext.asp?Name=101-0130
https://www.chicagotribune.com/politics/ct-liststory-illinois-new-laws-2020-20191218-k3sjxat7mvgonbbbvyr7anlbja-list.html
Last modified on