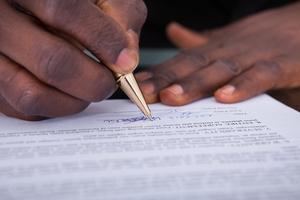 Many people with criminal records have trouble finding good jobs because the record makes them less attractive to potential employers. Some people can solve this problem using remedies like getting their records expunged or having them sealed. However, not everyone qualifies for those processes either because their record includes convictions or because their crimes were too serious. In these cases, Illinois law provides another option, the Certificate of Good Conduct.
What Certificates of Good Conduct Do
Unlike expungement or record sealing, which prevents many employers from seeing the criminal record, the Certificate of Good Conduct leaves the record publicly available. However, it provides an official finding by the court that the offender has been reformed, which can often make employers more willing to hire people with criminal records. Beyond that, the Certificate helps with employment in other ways. For instance, there are certain jobs that Illinois law forbids people with criminal records to hold. These Certificates allow the court to override those laws, so that the person can take the job despite their record. Additionally, the Certificate makes it harder for employers to be sued based on the actions of the employee, which can put many businesses at ease.
Who Qualifies
A person must meet a variety of qualifications in order to receive a Certificate. First, a certain amount of time must have passed after their convictions. For misdemeanors, the person must wait at least a year after the end of his or her probation or parole, and the waiting period for felonies is at least two years. Second, the person must be an eligible offender under the law. This means that he or she cannot have a variety of types of convictions. These convictions include:
Class X felonies, which are the most serious crimes like murder;
Any felony convictions involving great bodily harm to a person; and
Any convictions that require a person to register after their release.
Finally, the person must demonstrate that he or she been rehabilitated. This requirement is not as concrete as the other ones, and it tends to depend on the types of crimes on the record. For instance, with drug crimes, the courts will want to see that the person has stopped using drugs, and for gang-related crimes, the judge may look for whether the offender has cut ties with the people whom he or she knew in the gang. Often the best way to show these sorts of reformation is through a combination of letters of support from people who know the offender, as well as testimony by those people during the hearing for the Certificate
If you believe you qualify for a Certificate of Good Conduct and are interested in learning more about the process, reach out to an experienced Kane County criminal law attorney today.
Last modified on