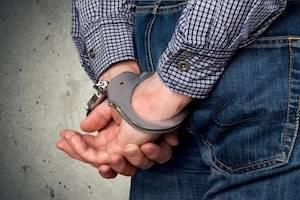 Every year, more than a million Americans are arrested on DUI charges. According to the Illinois Secretary of State's Office, more than 27,000 Illinoisans were arrested for driving under the influence of drugs or alcohol in 2017. If you have been arrested on DUI charges, it is important to understand the potential ramifications of a conviction and contact a legal team you can believe in.
DUI Conviction Consequences
According to Illinois law, a person can be convicted of a DUI for operating a vehicle with a blood-alcohol concentration (BAC) at or above .08, or with a marijuana tetrahydrocannabinol (THC) concentration of five nanograms or more. Even a first-time DUI conviction can come with serious legal consequences here in Illinois. A first DUI conviction is classified as a Class A misdemeanor in Illinois and can lead to as much as one year in prison and up to $2,500 in fines.
While a second DUI conviction is also a Class A misdemeanor and comes with the same level of fines and potential jail time, a second conviction can result in license revocation. It is important to note that a second DUI conviction can be upgraded to a Class 4 felony if it involves a collision that causes severe injury to another traveler, if the driver has a previous reckless homicide charge, or if the driver did not have a valid driver's license. If the driver was traveling with a minor, the charges could be upgraded to a Class 2 felony, and bring up to seven years in prison.
Any subsequent DUI convictions are classified as aggravated DUI and a Class 2 felony. These convictions can lead to fines up to $25,000 and substantial jail time. Also, new Illinois state law declares if a DUI defendant was driving their vehicle the wrong way on a one-way street, the charges are automatically defined as aggravated DUI, regardless of the number of previous convictions.
Contact a Kane County DUI Attorney
Here in Illinois, 86 percent of drivers arrested on DUI charges in 2017 were first-time offenders. At The Law Office of Brian J. Mirandola, we will fight for you and your driving privileges. One mistake should not severely impact your ability to work and take care of your family. To schedule a free consultation with an Elgin, IL criminal defense attorney, call us today at 847-488-0889.
Sources:
https://www.cyberdriveillinois.com/publications/pdf_publications/dsd_a118.pdf
http://www.ilga.gov/legislation/ilcs/fulltext.asp?DocName=062500050K11-501
Last modified on