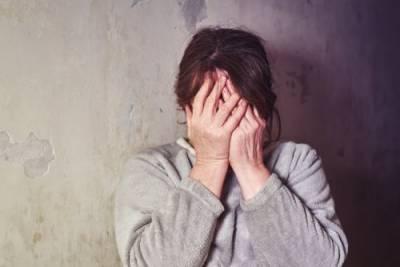 Abuse or domestic violence can come in all varieties. An alleged abuser can physically harm their victim or they can cause mental harm by verbal abuse or manipulation. Whichever form it comes in, domestic violence is a serious crime that can change the dynamic of a household.
Kidnapping is a felony offense and while it may not be directly considered domestic violence, in Illinois it is a way that an alleged abuser can violate an order of protection. This will bring about further consequences to the kidnapper.
What is an Order of Protection?
Most cases of domestic violence are when the woman in the relationship is the victim to the man. Some other cases see children as the victims to either parent. For each case, though, victims of domestic violence can elect to put an order of protection in place.
They do this by:
Reporting the abuse
Asking an attorney to file for one in civil court
Ask for one during a divorce
Request one during the criminal trial for abuse
Obtain papers from the circuit clerk's office
Ask help from a domestic violence program
Once the protection order is in place, the alleged abuser will be barred from contact with the victim(s). This includes contact via physical proximity as well as phone calls or emails. In the end, protection orders serve the purpose of halting the abuse and protecting the victims.
Violation of a protection order is a Class A misdemeanor in Illinois. Abusers can go to jail for up to one year and/or pay a fine of $25 for first offenses.
How Does Kidnapping Violate a Protection Order?
Since an order of protection limits contact between abuser and victims, kidnapping goes against how the court expects an alleged abuser to behave.
Illinois law defines kidnapping as:
Secretly confining a victim without their consent
Forcibly carrying a person from one place to another with intent to conceal them without their consent
Deceiving a person to come with an alleged kidnapper to a secret place
Keeping a child away from his/her parent
These crimes are charged as a Class 2 felony in Illinois which the alleged abuser will face on top of punishments for violating a protection order.
Contact an Elgin, IL Domestic Violence Lawyer
Domestic violence cases can get messy if one person tries to seek vengeance against the other person. An alleged abuser could be framed for violating a protection order if the victim wants more justice than is lawful. If you are fighting charges for violating an order of protection, contact a lawyer from the Law Offices of Brian J. Mirandola to protect your rights. To schedule a free consultation with a Kane County domestic violence lawyer, call our office at 847-488-0889.
Sources:
http://www.ilga.gov/legislation/ilcs/ilcs4.asp?ActID=1876&ChapterID=53&SeqStart=12200000&SeqEnd=13600000
https://illinoisattorneygeneral.gov/women/ordersofprotection.html
Last modified on