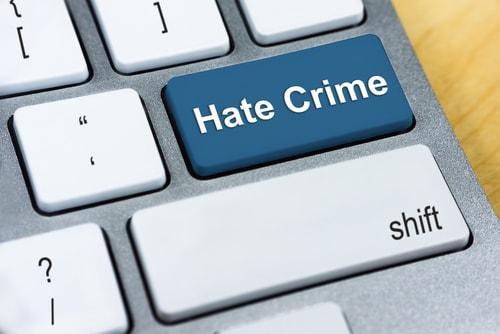 In early January of this year, the nation was horrified at a shocking display of racism and violence. An 18-year-old disabled man was brutally attacked by four young individuals who filmed and broadcasted themselves physically and emotionally torturing him.
In a Facebook Live video stream, the victim can be seen bound and gagged. The aggressors tease, taunt, and humiliate the teen. They beat, stabbed, punched, and kicked the victim, as well as cut off part of his scalp with a knife. The video of the torture lasts about 30 minutes but the victim was bound for several hours. During the video of the attack, the four suspects, who are black, can be heard making expletive-laced comments about "white people" and President Donald Trump. One of the four individuals involved in the attack contacted the victim&s mother and demanded a $300 ransom for the victim&s return.
A Horrifying Situation
The references to President Trump and "white people" led many to believe that the violence was racially or politically motivated. Some attributed the attack to the "Black Lives Matter" movement. According to police, the torture only stopped when a downstairs neighbor complained about the noise. The four people believed to be responsible were eventually arrested and a GoFundMe campaign was set up for the victim.
Last week, one of the aggressors—a 19-year-old woman—pleaded guilty to aggravated battery and intimidation charges, as well as to committing a hate crime. She was sentenced to four years of probation. Cook County Circuit Judge William Hooks called the incident "horrific." He forbade the woman from using social media during her four-year probation, banned her from contacting the other suspects in the case, and ordered her to perform 200 hours of community service.
The judge said that he did not impose a prison sentence because he did not think it would be beneficial. He said to the woman, "I'm not sure if I did that you'd be coming out any better." She does face prison if she violates any of the restrictions. As part of a plea deal, prosecutors dropped additional charges against the woman, including kidnapping.
Contact a Skilled Attorney
Allegations of any type of violent crime are extremely serious. If you or a loved one is facing criminal charges, contact an experienced Elgin criminal defense attorney. Call 847-488-0889 for a free consultation with a member of our team today. We will review your case and help you determine the best course of action for moving forward.
Sources:
http://www.chicagotribune.com/news/local/breaking/ct-met-facebook-live-beating-disabled-teen-20171208-story.html
http://www.fox32chicago.com/news/crime/chicago-police-4-in-custody-after-young-man-tortured-on-facebook-live
Last modified on