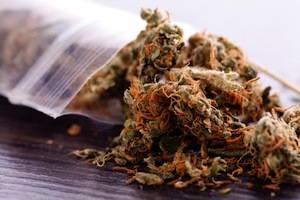 Here in the state of Illinois, possession of illegal drugs can come with serious legal ramifications. While medical marijuana is legal, recreational use and possession of marijuana are not. While possession of cannabis charges are serious, getting caught with even a small amount of cocaine, methamphetamine, or heroin can be life-changing if you are convicted.
If you are charged with a drug crime, it is important to understand the potential consequences and seek experienced legal assistance as soon as possible.
Drug Charges in Illinois
According to Illinois state law, the possible legal penalties of drug crimes depend on the type of substance and the amount seized by law enforcement.
If you are apprehended with less than 10 grams of marijuana, you may be charged with a civil offense, with a fine of up to $200. Possession of 10 to 30 grams is a misdemeanor for a first offense with up to a year in jail and fines of $2,500. Anything more than 30 grams becomes a felony, with mandatory minimum sentencing for a conviction and fines up to $25,000.
With hard drugs like cocaine, meth, and heroin, a possession conviction automatically constitutes a felony on your record, starting with one to three years in jail and up to $25,000 in fines.
Drug Defense Strategies
At The Law Office Brian J. Mirandola, we aggressively fight for the rights of our clients. Our trusted criminal defense team will do everything it can to keep a conviction off your record and secure the best possible outcome in your case. We can help prove your innocence if you did not know about the narcotics police say you possessed, or effectively negotiate a plea agreement with possible probation. Depending on the facts of your case, we may be able to secure enrollment in a diversion program to further lessen the potential damage.
Contact an Elgin, IL Drug Crime Defense Lawyer
Do not let a drug allegation severely impact your life. The Law Office Brian J. Mirandola is here to fight for you. To schedule a free initial consultation with an adept Kane County criminal defense attorney, contact our team today at 847-488-0889.
Sources:
https://norml.org/laws/item/illinois-penalties
Last modified on