What Are the Differences Between Misdemeanors and Felonies in Illinois?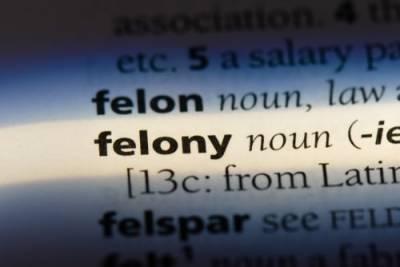 While there are many similarities between a misdemeanor and a felony, the single most central commonality being the fact that they are both categories of criminal offenses in the Illinois justice system with which you can be charged, there are major contrasts that can mean the difference between not much time in jail and low fines to major prison time and substantial fines. Here is a closer look at the differences between felonies and misdemeanors in Illinois.
Definitions and Examples
Ultimately, the primary difference between a misdemeanor and a felony is the severity of the crime. The Illinois criminal justice system views certain crimes as less serious than other crimes, which is why they are separated into these two categories and then delineated into different classes with different penalties (shown below). The following is true of misdemeanors and felonies in Illinois:
Misdemeanors—These are not as serious as felonies, but they can still cause damage to your life and reputation, including affecting your opportunities for employment, housing, finances, and education. Fortunately, with the right lawyer, some misdemeanors can be expunged. Examples of misdemeanors include:
Assault and battery
Theft
DUIs and other drinking-related charges
Drug possession and other drug-related charges
Sex crimes
Felonies—These are more serious than misdemeanors; in fact, they are the most serious of criminal classifications. This means the penalties are steep. It also means that many felonies can never be expunged from your record as they can with misdemeanors; in other words, depending on the felony, you might be branded a felon for life as having committed these types of crimes in Illinois. Examples of felonies include:
Burglary
Forgery
Stealing cars
More severe drug charges, sex crimes, or DUI
Classes and Associated Penalties
Depending on what you are being charged with, there are different classes of penalties for misdemeanors and felonies. Here is a summary of each:
Misdemeanors:
Class C Misdemeanors lead to penalties up to the following:
Fines of $1,500
30 days in jail
Class B Misdemeanors carry with them these penalties:
Fines up to $1,500
Up to 30 days in jail
The consequences of Class A Misdemeanors include:
Fines up to $2,500
Up to a year in jail
Felonies:
Class 4 Felonies lead to the following penalties:
Fines up to $25,000
Up to three years in prison
Class 3 Felonies carry with them the following consequences:
Fines up to $25,000
Up to five years in prison
Class 2 Felonies could result in the following punishments:
Fines up to $25,000
Up to seven years in prison
Class 1 Felonies could lead to these penalties:
Fines up to $25,000
Up to 15 years in prison
Other than the consequences for homicide, Class X Felonies are the most severe in penalties, requiring the following punishments to be served:
Fines up to $25,000
Up to 30 years in prison
Contact a Kane County Felony Defense Lawyer
If you are facing felony or misdemeanor charges, call an Aurora IL misdemeanor defense attorney at 847-488-0889 for a free consultation. The Law Offices of Brian J. Mirandola will give you a fighting chance in the Illinois criminal justice system because Brian has experience as a prosecutor and knows how to anticipate the prosecution's arguments to better prepare for your case and convince the judge and jury to deliver a verdict in your favor.
Sources:
http://www.icjia.state.il.us/assets/pdf/ResearchReports/Policies_and_Procedures_of_the_Illinois_Criminal_Justice_System_Aug2012.pdf
https://www.ilga.gov/legislation/ilcs/fulltext.asp?DocName=073000050K5-4.5-55
https://www.isba.org/sites/default/files/Media%20Law%20Handbook%20Chapter%2005%20-%20Crimes%20and%20Punishment.pdf
Last modified on