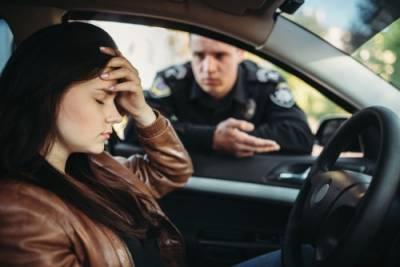 Teenagers across the country are excited about turning 16 years old because they will be able to earn their driver's license and operate a motor vehicle on their own. However, not all of them realize that it is very easy to lose driving privileges and driving with a suspended license can lead to serious traffic violation punishments.
Drivers can have their licenses suspended - or revoked - as a result of many other traffic offenses:
DUI
Failure to appear in court for a traffic violation
Parking restrictions if a driver receives 10 or more parking violations, they will have parking restrictions on their license
Automatic suspension issued if a driver fails to pay five or more fines for previous traffic violations
Family Financial Responsibility Law, which can be court-ordered for driving privileges to be suspended if a person does not pay their child support
Toll violations or evasions
Whatever the case, if a driver's license is suspended, under Illinois law they are forbidden from driving their motor vehicle.
What Does the Law Say?
The state of Illinois requires all operators of automobiles to have earned a valid driver's license or possess a driving permit while behind the wheel. Those with permits must have a person with a valid driver's license riding in the front passenger seat while in motion.
It is also important to note that all drivers must have their licenses physically with them while in their vehicle. If you are pulled over and don't have your license with you, the officer can write up a ticket for driving without your license.
If anyone is caught driving without a license or permit, they will be charged with a Class A misdemeanor and will be issued a Uniform Traffic Citation. This includes licenses that have been suspended. Furthermore, Illinois law says that charges can be increased to Class 4 felony charges if:
The offense is a person's second or subsequent charge
The unlicensed driver causes injury to another person
The unlicensed driver kills another person
And the unlicensed driver is charged with a DUI
Drivers in violation of operating a motor vehicle with a suspended license can also have their term of suspension doubled at the discretion of the Secretary of State. Other punishments include serving 30 consecutive days in prison and/or 300 hours of community service.
Contact an Elgin, IL Traffic Violation Attorney
Losing your driving privileges can lead to many inconveniences in your life. It can also be difficult to get your license reinstated without the help of a knowledgeable lawyer. If you or someone you know is in need of defending your license from suspension, contact a lawyer from the Law Office of Brian J. Mirandola to help protect your rights. To schedule a free consultation with a Kane County traffic violation lawyer, call 847-488-0889.
Sources:
http://www.ilga.gov/legislation/ilcs/fulltext.asp?DocName=062500050K6-101
http://www.ilga.gov/legislation/ilcs/fulltext.asp?DocName=062500050K6-303
https://www.cyberdriveillinois.com/departments/drivers/losepriv.html
Last modified on