What Are Your Rights in Illinois Traffic Court?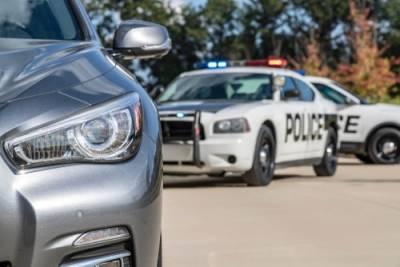 Even though a traffic offense may require you to attend traffic court in Illinois, you still have a range of rights that you should use to your advantage. Regardless of the charges you face, a skilled traffic offense attorney will not only help you understand your rights but how they apply in your case. With the right knowledge and preparation, you have the best chance of limiting or dismissing charges altogether.
Your Rights and Illinois Traffic Courts
A simple view of Illinois traffic court is that a person charged with a traffic violation must appear before a court to appeal their case. Although this is partially true, it does not present the full picture and all of the tools at your disposal.
When you appear before a traffic court, you have the right to an attorney. To be represented by an attorney, you must be charged with a traffic offense that could result in imprisonment. Even if you cannot afford an attorney, the court will appoint you one if you face charges of this magnitude. To have the court assign you an attorney, you must prove financial hardship by sharing
A current pay stub
Your W-2
Proof of disability or Social Security income
Proof of public assistance
More documents depending on your circumstances and what the court deems necessary
Even if the court does not charge you with an offense punishable by jail time, you still have the right to an attorney. However, in this case, if you cannot afford to hire an attorney, the court will not appoint you one.
Also, you have a right to confrontation. If you face charges, you do not have to grimly accept the prosecution's claims. You can cross-examine the prosecution, even if they are a police officer. To support your case, you may bring witness testimony to court.
Lastly, you have a right to an appeal. Even after a judge makes a decision, you can appeal your case to the Illinois Appellate Court. You must file this appeal within 30 days after the traffic court decided on your case. When you use all of these rights to their fullest potential, you increase your chances of reaching an ideal outcome.
Contact a Kane County Traffic Offense Attorney
Traffic court does not have to pose as stressful of an experience as it may seem. Prepare for your appearance in traffic court with a Kane County traffic offense attorney you can trust. At The Law Offices of Brian J. Mirandola, we have an extensive history representing clients in Illinois criminal and traffic law. To schedule a free consultation and learn more about how our attorneys can help, call 847-488-0889.
Source:
https://www.isba.org/public/guide/illinoistrafficcourts
Last modified on