What Is Scott's Law in Illinois?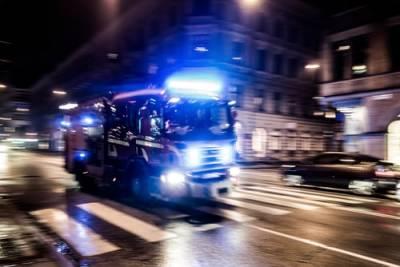 As a driver in Illinois, it never hurts to review the rules of the road. A law that people sometimes neglect or fail to adhere to because of a lack of awareness is Scott's Law or the Move Over Law. We will explain what it is, why the rule exists, and what penalties a violation carries. If you face traffic law charges, speak with a traffic law attorney. With their help, you will protect your rights and potentially lessen or eliminate any unwarranted charges.
Scott's (Move Over) Law
In 2000, a Chicago Fire Department lieutenant, Scott Gillen, was killed by a speeding, drunk driver. As a result, the Illinois legislature passed Scott's, or the Move Over, Law. Its premise is simple: if a first-responder has their siren or hazards on, all drivers in the vicinity need to move to the opposing side of the road and slow down. A significant amount of first-responder deaths each year encouraged Governor J.B. Pritzker to pass a more robust version of Scott's Law. The new iteration comes with more potent repercussions.
The number of tickets issued for violations of Scott's Law rose in 2019 because of the enhanced bill. The year 2019 saw around 6,000 Scott's Law violation citations. A first offense could result in a $250 fine for the accused driver. A subsequent offense leads to at least $750 in fines. Drivers who fail to pull to the side of the road and cause property damage or injury will receive additional punishments: property damage can result in a mandatory license suspension of three to 12 months, and injuring another person leads to six to 24 months of suspension.
Since there are still several first-responder deaths each year, Illinois law enforcement has expressed a commitment to charging those who violate Scott's Law. As such, remember to look and listen for first-responder vehicles with their hazards on - sometimes, you might not hear them - and pull to the opposite side of the road to keep other drivers, first-responders, and yourself safe. Not only that, but Scott's Law helps ensure that first-responders get wherever they are called faster and have a higher chance of helping those in danger.
Contact a Kane County Criminal Defense Attorney
Scott's Law charges carry a lot of weight. Regardless of the circumstances in your case, it cannot hurt to work with a Kane County criminal defense attorney who is trustworthy and has the conviction to defend you in court aggressively. The Law Office of Brian J. Mirandola is ready to take your case, so schedule your free consultation by calling 847-488-0889.
Sources:
https://www.wqad.com/article/news/illinois-state-police-see-major-spike-in-scotts-law-violation-citations/526-9aae3100-8b5d-48f3-ba4c-9580f8d4f519#:~:text=Scott's%20Law%2C%20also%20known%20as,Fire%20Department%20lieutenant%20was%20killed.
https://wrex.com/2019/12/23/illinois-state-police-remind-motorists-to-obey-scotts-law-while-traveling/#:~:text=Effective%20January%201%2C%202020%2C%20violators,%24750%20for%20a%20subsequent%20offense.
Last modified on