What Should I Expect From an Illinois Traffic Court Hearing?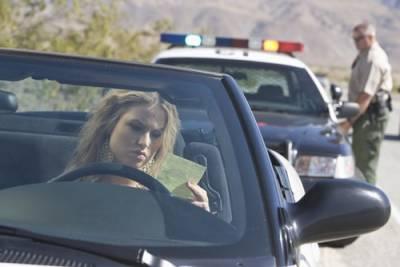 There are so many rules that you must follow when you are driving, it is not difficult to break one of those rules. If you are caught breaking those rules, however, it is likely that you will receive a traffic citation. Most people have received at least a small citation in their lifetime, but the penalties for traffic violations can vary depending on the specific offense and the seriousness of the offense. In some cases, you may be required to attend a hearing in traffic court.
Traffic Court Procedure
If you do have to attend traffic court, the officer issuing you the ticket will inform you of this, as well as check a box on your ticket that states this requirement. If you have received a traffic violation requiring you to attend traffic court, here is the procedure you should expect to go through:
Determining your plea: When you are issued a ticket, you must sign the ticket to acknowledge that you have received it, whether or not you agree with the citation. If you are not required to attend traffic court, but you disagree that you are guilty, you can request a traffic court hearing.

Prior to your hearing: Technically, traffic court is separate from criminal court, even if the traffic violation can be considered a criminal act. Attending traffic court is nearly the same as attending criminal court and should be treated as such. Dressing appropriately is important, so do not wear shorts, sandals, or a t-shirt. Arrive at the court on time, if not early.

Beginning of the trial: When you first appear in traffic court, most of the time it is only for you to give your plea to the judge. The actual trial portion may take place at another time, though in some cases it may take place the same day you plead.

During the trial: Most trials that take place for traffic violations are bench trials, meaning they do not have a jury deciding your fate - the judge does. As in criminal cases, the burden of proof is on the prosecution. Violating local ordinances only requires the prosecution to prove that you are guilty by a preponderance of the evidence, meaning it is more likely than not that you committed the offense. Violating a state ordinance requires the prosecution to prove their case the same as in criminal trials - beyond a reasonable doubt.

Sentencing for your violation: The penalties for traffic violations can vary greatly. Petty offenses are considered those that only have a fine as their punishment. More serious traffic violations may be charged as criminal misdemeanors or even felonies if the charge is serious enough. If you have pleaded guilty or the judge determines that you are guilty, he or she may order that you pay fines, court costs, attend traffic safety school, perform community service or he or she can order a combination of these penalties.
Get in Touch With a Kane County Traffic Citation Attorney Today
If you have received a traffic ticket and been told that you are to appear in traffic court, you need to hire a skilled Elgin, IL traffic citation lawyer. An attorney who has experience defending against traffic citations can help you through the hearing process and avoid a conviction. At the Law Office of Brian J. Mirandola, we can help you with any traffic citation you may be facing. To schedule a free consultation, call our office today at 847-488-0889.
Sources:
https://www.isba.org/public/guide/illinoistrafficcourts
Last modified on