Will County DUI Suspect Faces Multiple Charges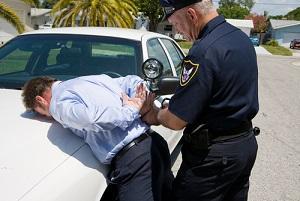 When a person is pulled over on suspicion of driving under the influence of alcohol or drugs (DUI), he or she has a few options. The first option is to be 100 percent cooperative and comply with every request the officer makes. Alternatively, the suspect could be polite and compliant with most of the officer's requests, while respectfully refusing a breath test and other roadside sobriety tests. The third option is to be openly defiant and overtly refusing to comply with any of the officer's requests. While the third option is better than outright aggression or fleeing—the remaining two options—such an attitude can lead to additional criminal consequences in certain situations.
Adding to a Driver's Problems
In early October of this year, a 39-year-old man was pulled over in Plainfield Township by an officer of the Illinois State Police. The suspect—a Joliet Township High School District employee—refused to comply with requests for a breathalyzer and would not even get out of his vehicle when ordered to by the officer. It is unclear whether he submitted to field sobriety tests, but the pattern of events included in the police and court records suggests that he most likely did not.
Initial reports indicate that the man was arrested and charged with one count of DUI and one count of obstructing a peace officer in carrying out official duties. The obstruction charge was a misdemeanor while the DUI was a felony charge, as it represented a potential third DUI offense for the driver since 2002. Subsequent reports say that the obstruction charge was dropped, but the man now faces additional charges for aggravated speeding more than 35 miles per hour over the speed limit and improper traffic lane use. The aggravated speeding charge is a Class A misdemeanor. The man was freed on $10,000 bond.
Failure to Appear
While the charges are still pending, the man filed a petition to have his license suspension dismissed. Illinois law provides for the statutory summary suspension of the license of a person who fails or refuses a chemical tests for blood alcohol content incident to arrest. The man was due in court a couple of weeks ago to contest his suspension, but court records show that he and his attorney did not appear. His petition was subsequently dismissed.
Seek Help With Your Case
As this case clearly demonstrates, any situation involving DUI charges can become extremely complicated very quickly. If you or a loved one has been arrested, contact an experienced DUI defense attorney in Elgin. Call 847-488-0889 to schedule a free, no-obligation consultation at The The Law Office of Brian J. Mirandola today.
Sources:
https://patch.com/illinois/joliet/alberto-filipponi-also-charged-obstructing-illinois-state-police-during-latest-dui
http://www.wjol.com/joliet-township-high-school-district-curriculum-director-charged-dui/
http://www.theherald-news.com/2017/10/25/joliet-d-204-administrator-charged-with-dui-fails-to-avoid-license-suspension/a6nx9wu/
Last modified on