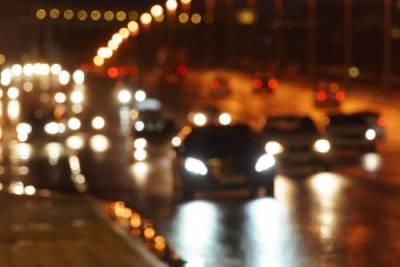 The state of Illinois defines reckless driving as anyone operating a motor vehicle with a willful disregard for the safety of other people sharing the road and/or crossing the road. Driving at night without a vehicle's headlights illuminated can be an act of reckless driving because it is harder for a driver to see the road without the lights on.
Reckless driving charges are usually punishable as misdemeanor offenses, but depending on the seriousness of the outcome, the charges can be elevated to felony offenses.
According to Illinois law, all vehicles are required to have either two or one working headlight; two headlights for cars/trucks and one for motorcycles. The lights must be illuminated during nighttime hours or during the day when:
The weather is dangerous: rainy, snowy, icy, foggy
Driving through mountainous roads
If there are signs indicating lights should be used
Just before nighttime hours when the rising or setting sun makes visibility difficult
What Is the Proper Lighting a Car Should Have?
People enjoy building or rebuilding their own cars. If someone chooses to do that or simply to buy their own car, they must make sure the vehicle is manufactured according to Illinois law.
The state says that all cars must have:
Two working headlights - one for motorcycles - one on each side of the front of the car and visible from at least 500 feet away
Two taillights, one on either side of the back of the car and visible from at least 500 feet away
Parking lights - two on the front and two on the back
Brake/stop lights that glow red or amber on the rear of the vehicle when the driver steps on the brakes
Turn signals to indicate which direction the car will be turning
Of course, there are more mandatory pieces of equipment a car must have before it can be driven, but these are lighting devices that make it easier for a driver to see at night to avoid an accident.
During days of very bad weather, headlights can also be used on high or low settings. "High beams" are good when there is little or no street lighting and the road cannot be seen at night.
What Can Happen if Headlights Are Not Used?
A car that is unilluminated cannot be seen clearly at night and the driver cannot see around them clear enough to avoid obstacles. Some accidents that can happen if head and/or taillights are not used include:
The unilluminated car being struck by another vehicle
A pedestrian or bicyclist is struck by the unilluminated vehicle
The unilluminated car can collide with obstacles or barricades in construction zones
Nocturnal animals can be struck by the unilluminated car which can result in major damage to the vehicle
Since it is considered reckless driving, the driver of an unilluminated car will be charged with fines and/or jail time depending on the seriousness of the accident. Also, the driver will see their insurance rates increase after an accident, especially if it is their fault.
A driver's record is a big factor in car insurance costs. If even one incident - an accident or traffic ticket - occurs, an insurance company can either increase their rates or simply stop coverage on a vehicle.
Contact an Elgin, IL Reckless Driving Lawyer
It is easy to drive at night with headlights illuminated and it is not worth the consequences to drive without them. However, if you or someone you know is facing charges of reckless driving, the first step is to hire a lawyer from the Law Offices of Brian J. Mirandola to help defend you against a negative outcome. To schedule a free consultation with a Kane County reckless driving lawyer, call 847-488-0889.
Sources:
http://www.ilga.gov/legislation/ilcs/fulltext.asp?DocName=062500050K11-503
http://www.ilga.gov/legislation/ilcs/fulltext.asp?DocName=062500050K12-201
https://www.cyberdriveillinois.com/publications/pdf_publications/vsd840.pdf
https://www.dmv.org/how-to-guides/when-to-use-headlights.php
Last modified on