Facing a Second DUI in Illinois? You May Be Able to Avoid Conviction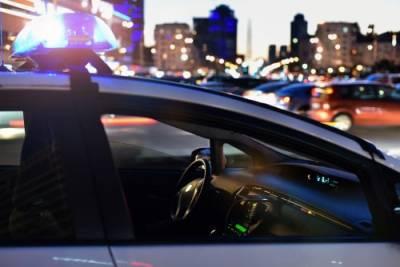 Driving under the influence of drugs or alcohol (DUI) is a criminal offense in Illinois. However, the penalties for DUI vary considerably. If someone is arrested for DUI without any prior DUI arrests or convictions on their record, they usually face fines, probation, and temporary loss of their driving privileges. Often, first-time DUI offenders without aggravating circumstances are able to avoid jail time. However, the penalties for a second DUI are harsher. This is why it is so important to build a powerful defense strategy if you are arrested for DUI a second time.
Criminal and Administrative Consequences for a Second DUI Offense in Illinois
Any criminal offense is serious, however, some offenses are punished more harshly than others. If you were arrested for DUI and you have a previous DUI conviction on your record, you will face additional penalties. These penalties include:
A mandatory minimum jail sentence of five days

A maximum jail sentence of up to 364 days

Up to two years of probation

Fines up to $2,500
If there are aggravating factors, the penalties are even more severe. For example, if there was a child under age 16 in the car at the time of the DUI arrest, the offense may be considered a felony.
How to Beat a Second DUI in Elgin
If you were arrested for DUI for the second, third, or fourth time, you may be understandably worried about the consequences. An experienced DUI defense lawyer can help you build a strong defense against the charges.
There are many different defense strategies your lawyer may utilize. Your lawyer may question the reason for the DUI arrest or initial traffic stop. Police cannot pull someone over or make an arrest unless they have probable cause to do so. Your attorney may also question the results of the breath test or blood test. These tests are not infallible. Problems with the testing equipment or administration techniques can throw off the results. Blood samples that are not properly stored can become contaminated. Breath tests or breathalyzers that are not calibrated can yield false positives. These are just some of the arguments your lawyer may make in your defense.
Contact an Aurora DUI Defense Lawyer
Second DUIs are punished more severely than first-time DUIs. If you or a loved one have been arrested for drunk driving, contact the The Law Office of Brian J. Mirandola for help. Kane County criminal defense attorney Brian J. Mirandola can protect your rights and advocate aggressively on your behalf from beginning to end. Call 847-488-0889 today for a free, confidential consultation.
Source:
https://www.ilga.gov/legislation/ilcs/fulltext.asp?DocName=062500050K11-501
Last modified on