How a CDL Traffic Violation Can Impact Your Career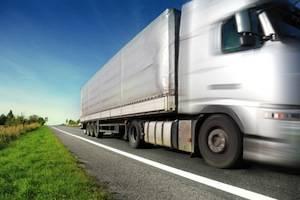 On an annual basis, thousands of commercial trucking accidents result in fatalities. In 2017, more than 4,000 people died in these crashes across the country. Due to the high number of truck accidents that involve severe injury, law enforcement takes traffic violations by truck drivers seriously, whether it occurs in their work or personal vehicle.
If you have been charged with a commercial drivers license (CDL) violation, you could face license revocation that can lead to loss of employment, in addition to heavy fines. In this situation, you need a skilled CDL traffic ticket attorney.
Common CDL Violations
A CDL traffic violation can come with serious complications for you and your employer. If you have been charged with a traffic violation outside of Illinois, state law requires you to report the violation. Below are some of the most common CDL tickets.
Excessive Speeding: Due to the sheer size of commercial trucks, it is especially important for drivers to follow mandated speed limits. In many cases, highway speed limits will be lower for commercial trucks than standard vehicles. Speeding can impact a truck driver's ability to stop and change direction.
According to the Insurance Institute for Highway Safety, approximately 48 percent of all truck occupant deaths in 2017 occurred in accidents in which the truck rolled over. Most rollover crashes are caused by truckers driving at excessive speeds.
Improper Lane Change: Truck drivers are consistently cited for driving in the incorrect lane or recklessly changing lanes. On multiple lane highways, commercial truck drivers are asked to drive in the right lane, while only using the left lane for passing other vehicles. Failure to change back into the right lane in a safe and timely manner can result in a violation. Due to the extended blind spot of many commercial trucks, it is extremely important for drivers to change lanes with caution.
DUI: Some commercial truck driver violations are related to inebriated driving. Driving under the influence of drugs or alcohol can impact vision and reaction time, which is especially dangerous for drivers of large vehicles. Driving your commercial vehicle while inebriated can result in immediate termination and CDL revocation.
Failure to Correctly Log Hours: CDL drivers are only legally allowed to drive for 11 consecutive hours. Some trucking companies encourage their drivers to falsify their driving logs. Because of the dangers of drowsy driving, the falsification of logs is considered an extremely serious offense.
Contact an Elgin, IL CDL Violation Lawyer
Attorney Brian J. Mirandola has helped many commercial truck drivers preserve their professional driving privileges after a traffic violation. Our team firmly believes no person should lose their ability to execute their job because of one mistake. To schedule a free consultation with a Kane County criminal defense attorney, call us today at 847-488-0889.
Sources:
https://dor.mo.gov/drivers/commercial/cmv.php
https://www.iihs.org/iihs/topics/t/large-trucks/fatalityfacts/large-trucks
Last modified on