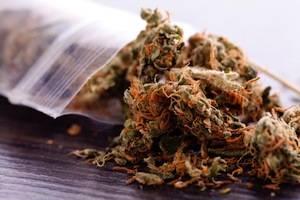 Throughout the United States, more than 1.6 million people were arrested for drug law violations in 2016, according to the FBI's Uniform Crime Report. Here in the state of Illinois, even minor drug charges can come with severe legal ramifications. As written in the Illinois Controlled Substances Act, different types of drugs and amounts warrant different legal consequences. Fines and jail time are also influenced by paraphernalia present and the intent of the alleged user.
If you have been arrested on any sort of drug charge, contact an experienced criminal defense attorney who can defend your rights.
Of the U.S. residents arrested on drug charges throughout 2016, more than 85 percent were cited for possession of an illegal substance. Here are the penalties for two of the most common substances involved in narcotics arrests:
Marijuana Possession
Despite the legalization of recreational marijuana in a number of states around the country, possession of marijuana can result in harsh criminal punishment in Illinois. Possession of fewer than 2.5 grams of cannabis constitutes a Class C misdemeanor, which is punishable by a fine. If someone is arrested for possession of over 10 grams of marijuana, they can be charged with a Class B misdemeanor, with fines up to $1,500 and up to 180 days in jail. Drug possession charges of more than 30 grams of marijuana may result in a felony. According to Illinois state law, a Class 4 felony conviction comes with a minimum sentence of one year in prison.
Cocaine Possession
Cocaine penalties are significantly more severe than marijuana possession charges. From 1 up to 15 grams, a cocaine possession charge is a Class 1 felony. Even one gram of cocaine is punishable by imprisonment and up to $25,000 in fines. If arrested with anywhere between 15 to 99 grams of cocaine, one could face a minimum of four years in prison. Those possessing more than 100 grams of cocaine could spend decades behind bars. Other drugs that constitute a Class 1 felony include heroin, peyote, morphine, and amphetamines.
Contact an Elgin, IL Criminal Defense Lawyer
With years of experience defending clients arrested on drug possession charges, attorney Brian J. Mirandola is prepared to fight for you. Drug charges can be fought on a number of fronts, including lack of knowledge and entrapment. If your rights were violated during or after the arrest, our aggressive representation could result in dropped charges. To schedule a free consultation with an Aurora, IL criminal defense attorney that you can believe in, call our offices today at 847-488-0889.
Sources:
http://www.ilga.gov/legislation/ilcs/ilcs4.asp?ActID=1941&ChapterID=53&SeqStart=5200000&SeqEnd=7900000
https://www.drugwarfacts.org/chapter/crime_arrests
Last modified on