New Law Will Eliminate Cash Bail in Illinois by 2023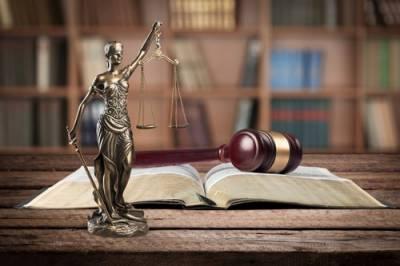 In recent years, advocates for criminal justice reform have fought against bail requirements for criminal defendants. When a person is charged with a crime, they will usually be required to pay an amount of bail set by a judge before they can be released from police custody. Advocates have argued that this places an unfair burden on lower-income defendants, and the practice has led to many people being required to remain in prison while awaiting trial if they are unable to raise the funds to secure a release. Recently, Illinois passed a law that will eliminate cash bail, along with other changes meant to protect the rights of defendants and address police accountability.
Pretrial Detention and Release in Illinois
The new law, which was passed on January 13, 2021, and is currently awaiting Governor J.B. Pritzker's signature, will make all defendants eligible for pretrial release without the requirement to post monetary bail. However, there are a number of exceptions that may prevent a person from being released. These include situations in which a person is charged with a violent crime, including:
Felonies involving the use or threat of physical force, such as first-degree murder or sexual assault

Stalking cases in which the defendant is likely to present a threat to the alleged victim

Domestic violence cases in which the defendant allegedly presents a threat to one or more family members or people in their household

Weapons charges involving allegations that the defendant poses a threat to a specific person
In some other cases involving felony charges, a person may be denied pretrial release if it is believed that they are likely to flee or not show up for future court dates. However, the burden of proof will be on prosecutors to demonstrate that a defendant should be held in pretrial detention instead of being granted release. These changes to the pretrial release system in Illinois will go into effect on January 1, 2023.
Other Criminal Justice Reforms
In addition to making these major changes to the bail system, the law also includes several provisions meant to protect the rights of prisoners and detainees. People in the custody of police or the department of corrections will have the right to receive reasonable medical treatment without unnecessary delays. Those who are in police custody will also have the right to make up to three phone calls before being questioned by officers.
The law also took steps to address police accountability and reduce police brutality. It bans the use of chokeholds and certain types of military equipment by police, while also requiring officers to use the proper crowd control measures. It also requires officers to intervene and render aid if another officer uses excessive force, and it will require police departments throughout Illinois to use body cameras by 2025.
Contact Our Aurora Criminal Defense Lawyer
While these changes will help protect the rights of those who are charged with crimes in Illinois, defendants will need to be sure they are represented by a lawyer during a criminal case. The Law Office of Brian J. Mirandola can provide the defense you need, and we will help you understand the steps you can take to avoid a conviction. To learn how we can help with your case, contact our Elgin criminal defense attorney at 847-488-0889 to set up a free consultation.
Sources:
https://www.nbcchicago.com/news/local/chicago-politics/hb-3653-heres-a-look-at-whats-included/2415933/
https://www.npr.org/2021/01/25/960465847/illinois-becomes-1st-state-to-drop-cash-bail-system
https://www.pantagraph.com/news/state-and-regional/govt-and-politics/a-look-back-at-how-lawmakers-ended-cash-bail-in-illinois/article_b2f5d01d-f354-5b2e-86b5-4245ef416438.html
Last modified on