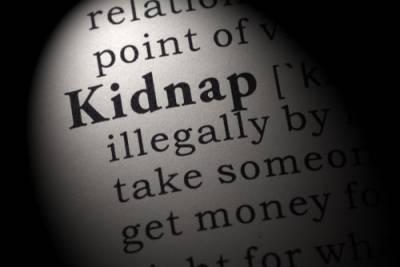 The state of Illinois has multiple laws that cover kidnapping and other similar crimes that relate to kidnapping. The general definition as written by Illinois law says that kidnapping is the act of taking, restraining, and hiding another person against their will.
This victim does not have to be a child, though punishments for abducting a child are more severe. It is also more common for the victim to not know their abductor, but crimes such as parental kidnapping do exist in Illinois.
Regardless of the relationship to the victim, abductors who are caught can face felony charges and be punished by means of jail time and monetary fines.
What Types of Kidnapping Does Illinois Punish?
The most common type of abduction is a random stranger encounter. This is when an alleged kidnapper singles out a random victim and then carries out the crime for whatever reason. Another common kidnapping happens within a broken household; a divorced person without custody of their child may attempt to kidnap the minor from the other parent to get revenge on their ex-partner.
These types of kidnappings can have specific reasons for the crime:
Revenge
Ransom
Sexual violations
Extortion
Human trafficking
Besides kidnapping for ransom, the above-mentioned types of kidnapping are punished as a Class 2 felony. Those convicted will face a jail term of 3-7 years and pay a fine of at most $25,000.
Aggravated kidnapping is a more serious type of abduction in which the victim is being held for ransom or the abductor used a dangerous weapon when carrying out the crime. Also, if the abductor hides their identity with a mask, they will be charged with aggravated kidnapping.
This crime sees charges elevated to a Class X felony with a prison term of 6-30 years and a fine of at most $25,000. If the court chooses - or if other felonies were committed during the kidnapping - then extra jail time of 15-25 years will be added to a sentence.
Illinois law also covers lesser crimes that relate to kidnapping including:
Unlawful restraint and aggravated unlawful restraint
Child abduction
Luring a minor
Aiding or abetting a child abduction
Harboring a runaway
How to Defend Allegations of Kidnapping
The most common strategy to avoid a kidnapping conviction is to prove that the alleged victim gave consent or wanted to be with the person that supposedly kidnapped them. For adult victims, this can be easy to prove, but when the victim is a child, the court is less likely to believe this explanation.
If the child is under 13 years of age or has a mental disability, the court will find that they are not capable of giving consent to another person to take them away from home or family.
Other defense strategies include proving:
Mistake of fact
Insanity
The victim did still have free will to leave
Contact an Elgin, IL Criminal Defense Attorney
Allegations of kidnapping or any of the other Illinois laws against abduction can have serious consequences to a person. The lawyers of the Law Offices of Brian J. Mirandola can help defend the rights of anyone being wrongfully accused of kidnapping. To schedule a free consultation with a Kane County criminal defense lawyer, call our office at 847-488-0889.
Source:
http://www.ilga.gov/legislation/ilcs/ilcs4.asp?ActID=1876&ChapterID=53&SeqStart=12200000&SeqEnd=13600000
Last modified on