What is Criminal Record Expungement in Illinois?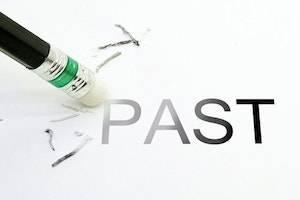 After being charged with a crime, it is important to understand the potential long-term ramifications. Outside of possible jail time, significant fines or loss of driving privileges, a misdemeanor or felony conviction can impact many aspects of your life. Many individuals with a criminal charge on their record face difficulty finding employment, securing housing, and receiving financial loans.
Some criminal charges are eligible for expungement or a record seal, which remedy many potential complications in life. The expungement process can be complex and difficult, however, and requires the guidance of a skilled criminal defense lawyer.
Understanding the Expungement Process
An expungement is a court-ordered process that allows the legal record of an arrest to be erased from a person's criminal record. Eligibility for expungement depends on the type and severity of the crime. Here in Illinois, expungement is possible in a large number of cases. If you were arrested for a misdemeanor or felony, but never convicted, you will likely be able to have the charges expunged. In other cases, you can file for expungement after completing a mandated suspension, or in the instance of a conviction reversal or dropped charges.
If expungement is not possible, you may be able to pursue a criminal record seal. While this will not result in a complete erasure of the offense, it will ensure your record can only be viewed by law enforcement or through the court. A record seal ensures any potential employers or property managers will be unable to access the record. A criminal record seal is possible with most minor traffic offenses and felony traffic offenses that are reduced to misdemeanors. In the vast majority of cases, a felony or misdemeanor conviction can be sealed three years after completion of the sentence.
Contact an Elgin, IL Expungement Lawyer
If want to protect your future through expungement, the first step is to hire an adept attorney. With years of experience within the state of Illinois, Attorney Brian J. Mirandola will fight to secure your expungement eligibility. His diligent care and aggressive representation can make the difference in attaining full expungement or a criminal record seal. To schedule a free consultation with a Kane County criminal defense lawyer, contact us today at 847-488-0889.
Sources:
https://www2.illinois.gov/osad/Expungement/Documents/Adult%20Exp/ExpungementSealing_Instructions_Approved.pdf
Last modified on