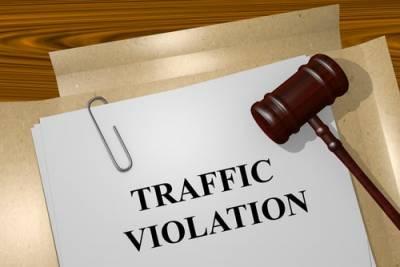 There is a wide range of traffic offenses in Illinois, and they all result in penalties of some sort. To determine how severe a punishment a particular offense warrants, the Illinois DMV uses a "point system" to grade an offense. To understand how penalties are issued for traffic offenses in Illinois, you should take a closer look at this point system. If you ever face charges for traffic offenses, seek the guidance of a skilled and reliable traffic offenses attorney.
Illinois Traffic Offense Point System
The Secretary of State's office divides traffic offenses into three categories:
Immediate action: This is an immediate suspension or revocation of a driver's license.
Non-point assigned: These do not directly result in punishment but can be used with other circumstances. For example, if a driver commits a non-point assigned offense while their license is suspended, a penalty may follow.
Point assigned: The point value of the offense determines the punishment. Drivers who are at least 21 years old will be subject to a penalty after three or more traffic violation convictions in 24 months, drivers under the age of 21 after two or more offenses. The points issued by the convictions will be summed to determine the penalty.
This point system results in the following punishments for drivers over 21 years old based on the points accrued by a driver during a given time frame:
0-14 points: No action
15-44 points: Two-month suspension, 12-month suspension if a driver has two prior suspensions on their record
45-74 points: Same as preceding category, but with a minimum 6-month suspension
75-89 points: Driver's license suspended for 12 months if the driver has one previous suspension
90-99: Minimum nine-month suspension
100-109: Minimum 12-month suspension
110+: License revocation
The punishments for drivers who are younger than 21 are similar, but their license will be revoked after 80 points.
Despite this point system's strict nature, all drivers are permitted to request a hearing to contest the grounds for suspension or revocation. With the right attorney, you stand a better chance at lowering or eliminating charges.
Contact an Elgin, IL Defense Attorney
Traffic violations are not taken lightly in Illinois, so you will need to present a rigorous defense if you wish to contest a license suspension or revocation. To get off to a good start, speak with The Law Office of Brian J. Mirandola. Brian has seven years of experience as a Kane County prosecutor, and he will use his experience to defend your case. To schedule a free consultation with an Elgin, IL traffic violations defense lawyer, call 847-488-0889.
Source:
https://www.cyberdriveillinois.com/publications/pdf_publications/dsd_dc19.pdf
Last modified on