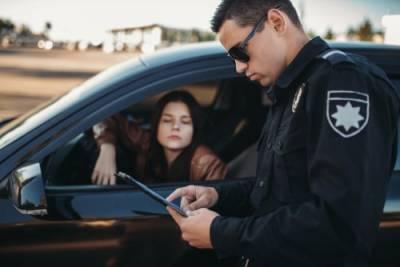 In 2019, the Illinois State Police issued 5,860 tickets for violators of Scott's Law. This law protects law enforcement officials during traffic stops by requiring drivers to give enough room when they see stopped police vehicles on the road.
Of the violations in 2019, the ISP reported that 27 police cruisers were struck and three officers were killed. In an attempt to protect Illinois officers, the state government amended Scott's Law so that punishments are more costly to violators.
How Has Scott's Law Changed?
Scott's Law was passed in 2002 to protect Illinois law enforcement officers. This past year, there were more violations than in 2016, 2017, and 2018 combined.
Violators of Scott's Law used to be fined $100 for first offenses, but this year, fines have been doubled to $250. Subsequent offenses will cost no less than $750. Additionally, each violation of Scott's Law will be punished with a $250 fine that will fund education of this law.
Lastly, drivers who injure or kill any during a violation of Scott's Law will be charged with a Class 4 felony; punishable by a fine of up to $25,000 and a prison term of 1-3 years.
Scott's Law is not the only traffic charge that was amended starting in 2020:
Speeding through a construction zone will now be punished with a fine of $25,000 - an increase from $10,000.
Disobeying traffic signals within a worksite will be punished with a fine of $100-$1,000. This is a new law that started at the first of the year.
Passing a stopped school bus with its stop sign extended will be punished by a fine of $300 - increased from $100 - for first offenses. Subsequent offenses are punished with a fine of $1,000 - increased from $500.
Other Roadway-Related Rule Changes
The state of Illinois added several other law changes to make the road safer:
The distracted driving law was made more specific by officially including watching and making YouTube videos illegal while driving.
Chicago-area interstates will have more video surveillance installed in order to make an investigation of roadway crimes easier.
Garage and public parking lot fees will increase - 6% daily and 9% monthly - and funds will go towards Governor J.B. Pritzker's "Rebuild Illinois" infrastructure project.
Contact an Elgin, IL Criminal Defense Attorney
It is still early into the year and not everyone has adjusted to the new laws. If you are fighting traffic charges, a lawyer from the Law Offices of Brian J. Mirandola can help defend against major fines. To schedule a free consultation with a Kane County traffic offense lawyer, call our office at 847-488-0889.
Sources:
https://www.chicagotribune.com/politics/ct-liststory-illinois-new-laws-2020-20191218-k3sjxat7mvgonbbbvyr7anlbja-list.html
https://www.wifr.com/content/news/Illinois-stiffens-penalties-for-Scotts-Law-violators-in-2020-566184421.html
https://www.ksdk.com/article/news/local/illinois-doubling-scotts-law-fines-in-2020/63-d9f1e458-8707-4a81-b54b-44ee8cc7a5c1
Last modified on