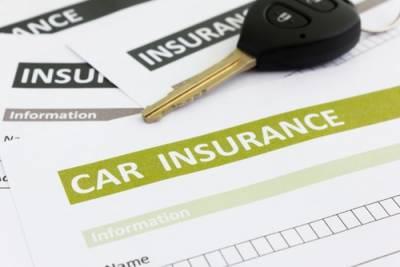 It is mandatory in the state of Illinois to have car insurance for every automobile that is operated on public roads. Drivers without car insurance will be charged with a traffic violation as well as be charged with breaking Illinois' Mandatory Insurance Law.
The Illinois Law states that drivers should have vehicle liability for the amounts of at least:
$25,000 for personal injury or death of one person in an accident.
$50,000 for multiple persons injured or killed in an accident.
$20,000 for property damage of another person.
Anyone who is caught driving without insurance - or if a driver without insurance causes an accident - will have their license plates suspended. They will also face one or two fines: a minimum of $500 for driving without insurance and a minimum of $1,000 for driving with suspended plates after already being charged with driving without insurance.
How Do I Reinstate my License Plates?
First-time offenders for driving without insurance will have their license plates suspended until the offender can provide proof of insurance and a pay a fine of $100.
Subsequent offenders will have to serve a mandatory four-month suspension on their license plates. Then, they may pay the $100 fine and provide proof of insurance in order to reinstate their plates.
No one - regardless of ownership - is permitted to drive the vehicle while the plates are suspended. Though, the offender may operate a different vehicle as long as it is insured.
How Is the Mandatory Insurance Law Enforced?
Of course, if a driver is pulled over for any traffic violation such as speeding, the police officer has the obligation to ask for proof of insurance. If they find that a car is uninsured, they will administer the appropriate charges.
Illinois also enforces car insurance through a random questionnaire system. This process sends out a message to a random pool of car owners asking for proof of insurance. If the driver cannot answer the questionnaire, their license plates will be suspended.
Contact an Elgin, IL Traffic Violations Attorney
While the punishments for driving uninsured may not seem severe, it can also come with other penalties if that vehicle is involved in a crash or is caught in the act of another offense. Traffic violations can range from misdemeanor charges to as serious as felony charges.
If you or someone you know is facing traffic violation charges, hire a lawyer from the Law Offices of Brian J. Mirandola to make sure your rights have not been violated. To schedule a free consultation with a Kane County traffic violations lawyer, call 847-488-0889.
Sources:
https://www.cyberdriveillinois.com/departments/vehicles/mandatory_insurance.html
https://www.isba.org/sites/default/files/publications/pamphlets/Traffic%20Courts.pdf
Last modified on